Breakfast up on the roof terrace where it is still relatively cool. Interesting conversation with a Belgian girl from Liege travelling on her own about Pondicherry and Antwerp.
The son of the house I overhear talking good French to her and chatting to me he lapses into good Italian. He has never been to England though has visited Perugia. His local knowledge does not match his linguistic skills. Directed to the Goa State Museum, it is a huge demolition site and has been for two years. I eventually track down the new location by the river housed in the Old Secretariat. It is a shadow of its former self. There are several fine sculptures dating back to the 10th century.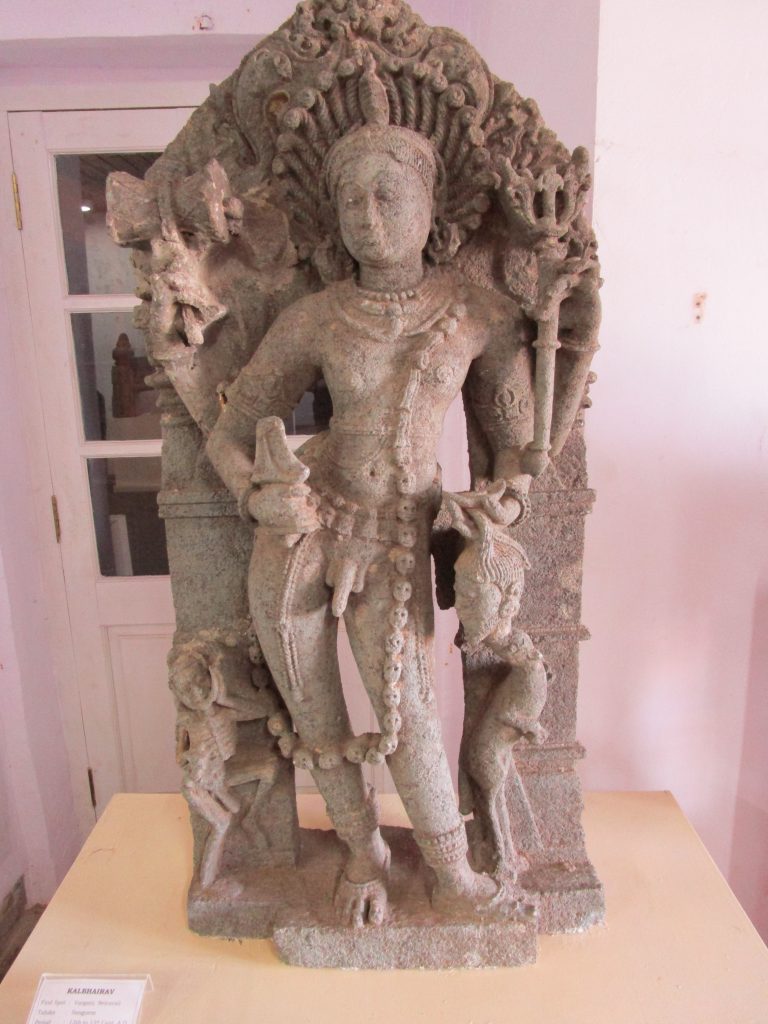 The ones called hero stones date back to the 12th century and record life in many aspects. This seems to be praying before a lingam, fighting and possibly dancing.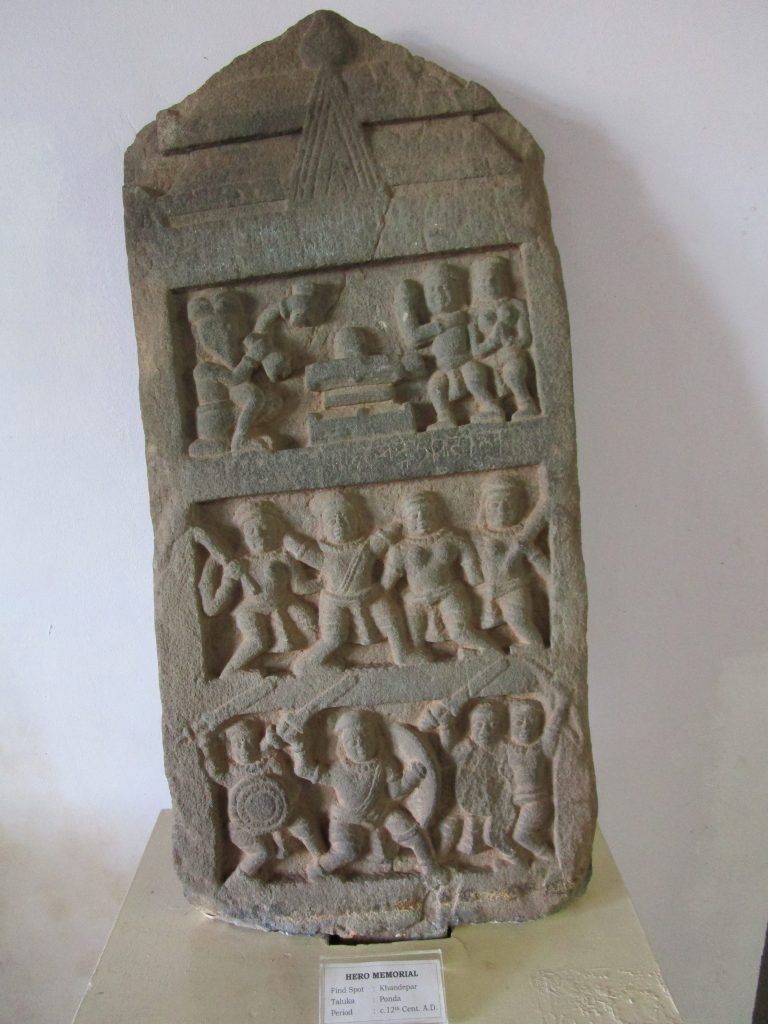 And then there is a wonderful contraption that was used by the Portuguese in 1947 for a lottery.
A wander round the city reveals some of the preparations for the celebrations due to start on Saturday for Carnival. I think the faces will be worn by revellers as Daliesque images.
A stroll down along the river through green clean tidy municipal gardens passes the time till the coach is due to arrive from the South.
No message by 2pm confirms my belief they have aborted that leg and I make my way back to the bus station. Just before I reach it a text finally arrives to confirm mutiny on the coach has resulted in their going straight back to the resort. There is a fast bus on the point of leaving for Margao. It goes non-stop and the driver is a driven man. 40 minutes!
The island was an oasis of green with an interesting guided walk to see the flora and fauna, from what I hear. The five hours in the coach was the downside.
Treat myself to a pomfret for supper in the shack.
Tomorrow will be the last game. A chance to retrieve the first four losses.