After ten hours trundling along we arrive almost exactly on the dot. More than happy to stretch my legs walking to the hotel, which is in a straight line then turn left at the church. It's raining lightly and there a lot of very big puddles on the uneven pavement. It turns out my room is ready so after 24 hours travelling a shower, shave and change of clothes are very welcome. It is all brand spanking new, spacious and well appointed. Run by Belgians. As l head out to find money I pass an antique shop of the old-fashioned kind. Lots of folk pottery at silly prices. Can come back later.
Buy £60 worth of forint and set off towards the river and the market. Pass two loud American girls bewailing " there are just too many bookshops". It's true there is a string of genuine antiquarian that would have put Charing Cross Rd int its heyday to shame. The market is a splendid cast-iron tiled-bedecked monster.
Inside is a cornucopia of vegetables spices but above all cooked meats and sausages of every shape size and colour. And loads of goose and duck products, the kind that you need a brown bag for in England these days. At the far end was a collection of glass cases reflecting another very Central European obsession – fungi. All aimed at assuring the public I guess. Very detailed as to habitat.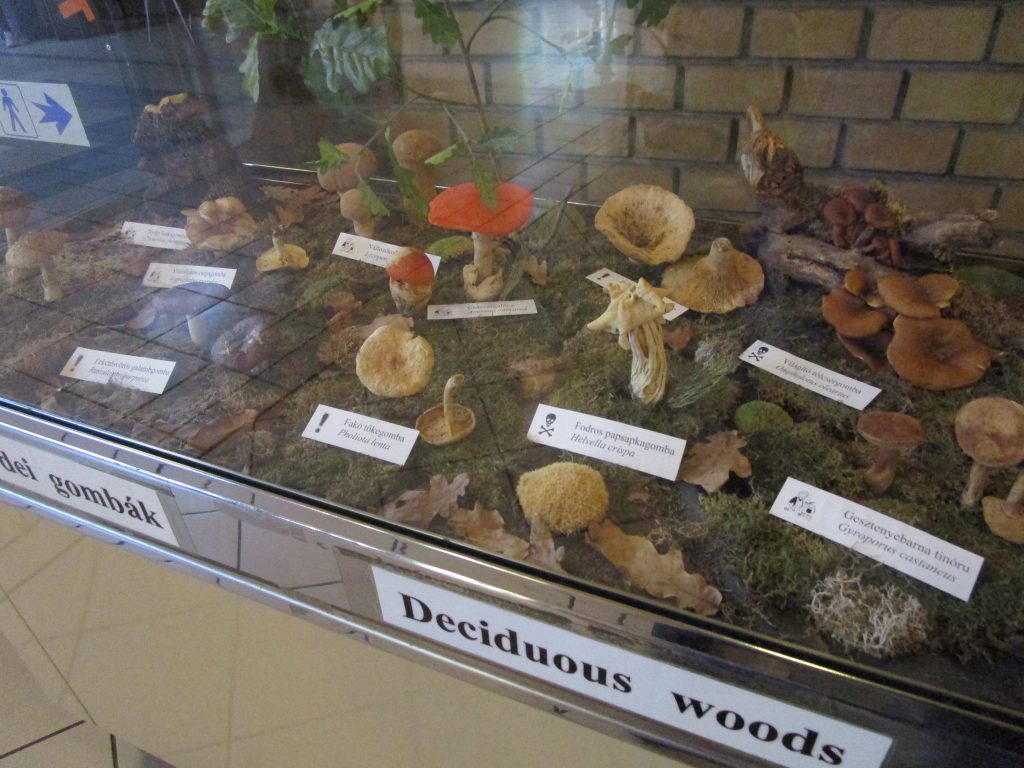 Lunch in a salad bar upstairs proves to be touristy expensive and not brilliant. I suppose in reality all the serious shoppers have left by lunchtime and the locals have their own corners. Very different from the roast pig Market stalls in Ecuador.
The afternoon spent wandering along the side of the Danube and elegant 19th century buildings. Still a fair few Art Nouveau though not always in good condition.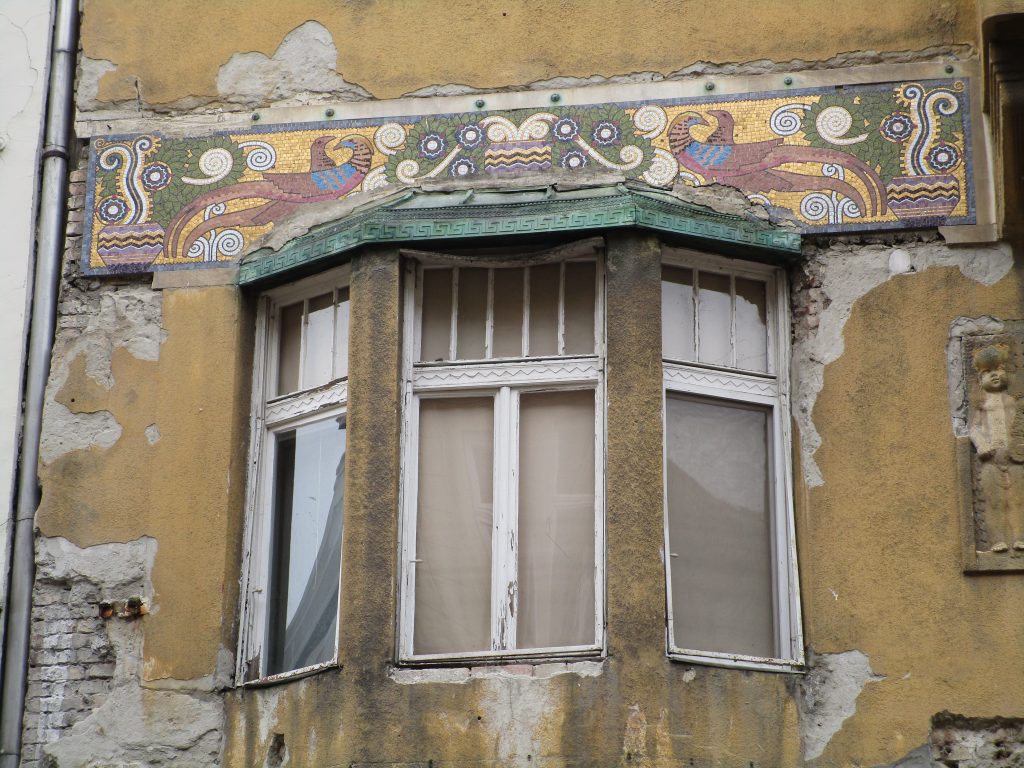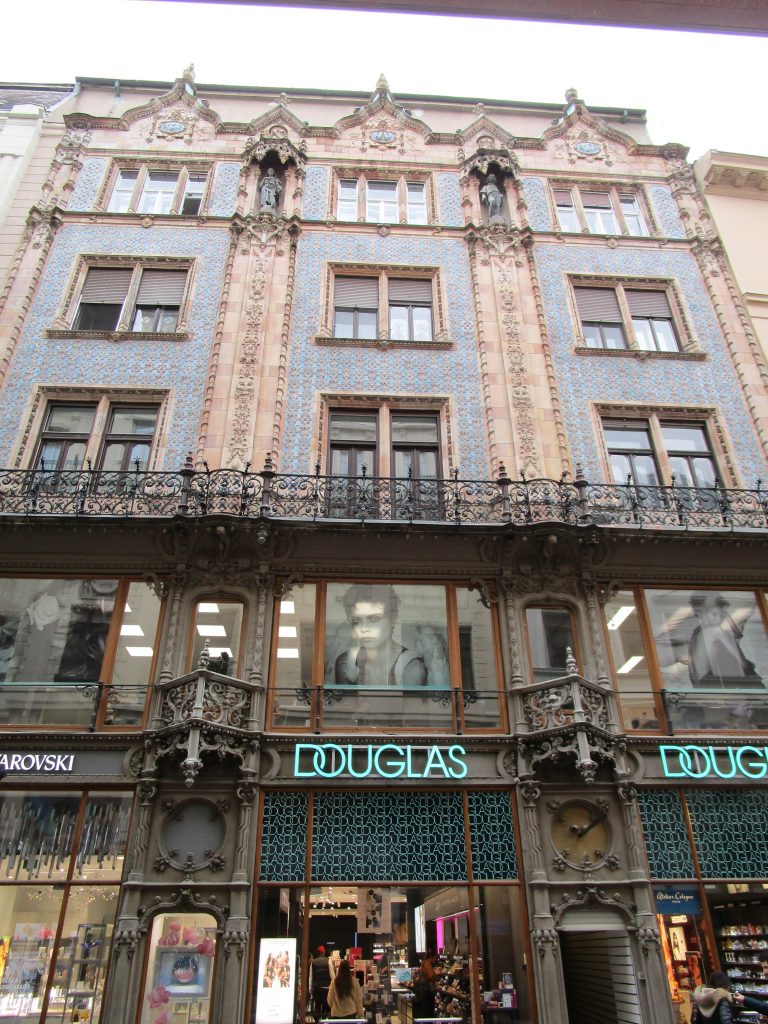 Eventually I come to the end of the pedestrianised section and back to traffic and bustle. Judging by the shops, it is a rich and well-kept city, bearing in mind all those years of soviet rule.
After the unappetising lunch I aim for a nearby goulash bar with a couple of other places as backup. Not needed because despite being tiny it seems good. I hang around in the street waiting for a customer to leave. Camera shop next door gives possibility of getting a battery charger or refill, which is hanging over me like a black cloud right now. Man appears and I dive in. Goulash soup is filling and flavoursome with chunks in. That and a large beer set me back 2000 forint. No sign of a pastry shop on the way back so pop into Lidl for a bar of chocolate. Can't help noticing identical items–coffee, smoked salmon- are more expensive. How does that work?
Internet in the room is sluggish so give up. Maybe in the foyer tomorrow will be a better bet.