Well, after the effort made to get here, I hope it will be worthwhile. Bosnian Turkish coffee at breakfast means ensuring you stop well before the bottom of your cup. After yesterday's diet of cheese and salad rolls I was hoping for something tasty but just standard packaged bits, processed cheese, tasteless tomato and some rather odd minced mushy apple with cinnamon.
I am the only candidate for the free guided tour but Aydin goes ahead anyway. As before, he is well informed and has good English. Gives me a clear idea of of the politics, why there are three Presidents, and some of what happened in the war in the nineties. We wander round the old(Turkish) Town and then cross into the newer (Austrian) part. By the end I have a much clearer grasp of its history and people. Despite a lot of rebuilding in 1890s, no sign of Secessionist architecture. Four hundred years of Ottoman rule left a deep mark on the culture and environment. He gives me a detailed description, standing by the bridge, of the assassination of Franz Ferdinand and his wife. The museum I visit later has the gun he used on display. Looks more like a water pistol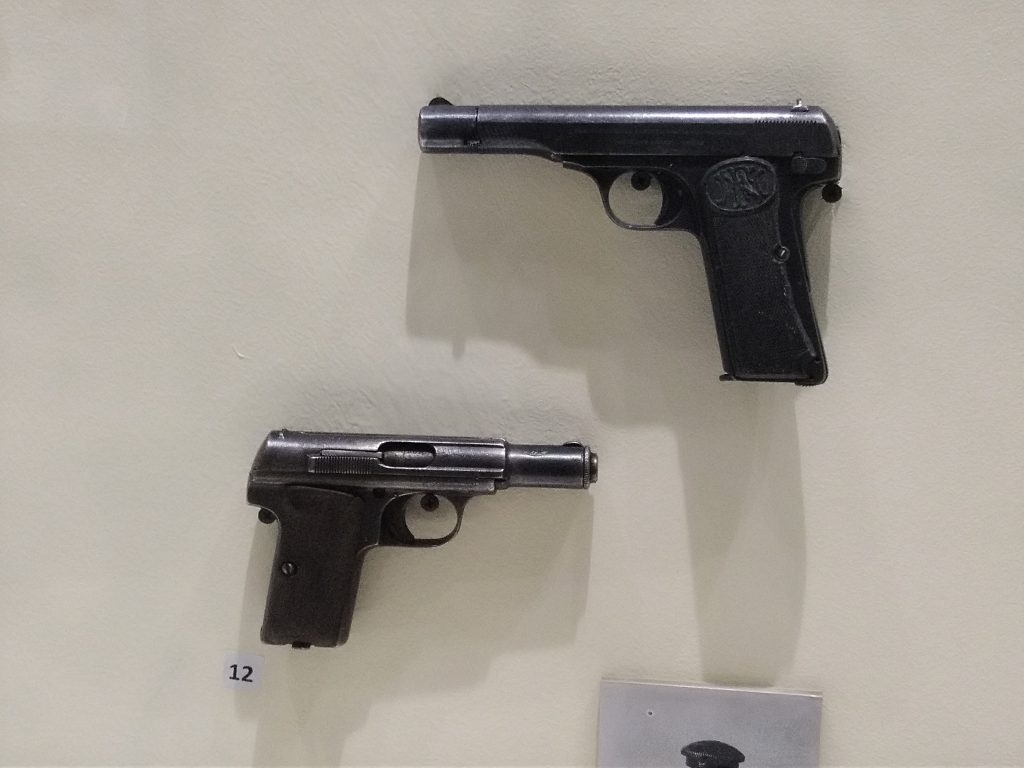 I try to change £40 but the girl won't accept anything but the new plastic 20s! Even after queuing up in the bank cashier looks very suspicious before finally doing it. At least the rate is easy to keep in mind, pretty well 2:1. And the euro also virtually the same.
The first museum, an old merchant house, has an all in five ticket for places I had in mind anyway. This one by the river is all wood panelling and carpets, and there is a copy of a Will that is delightful to read.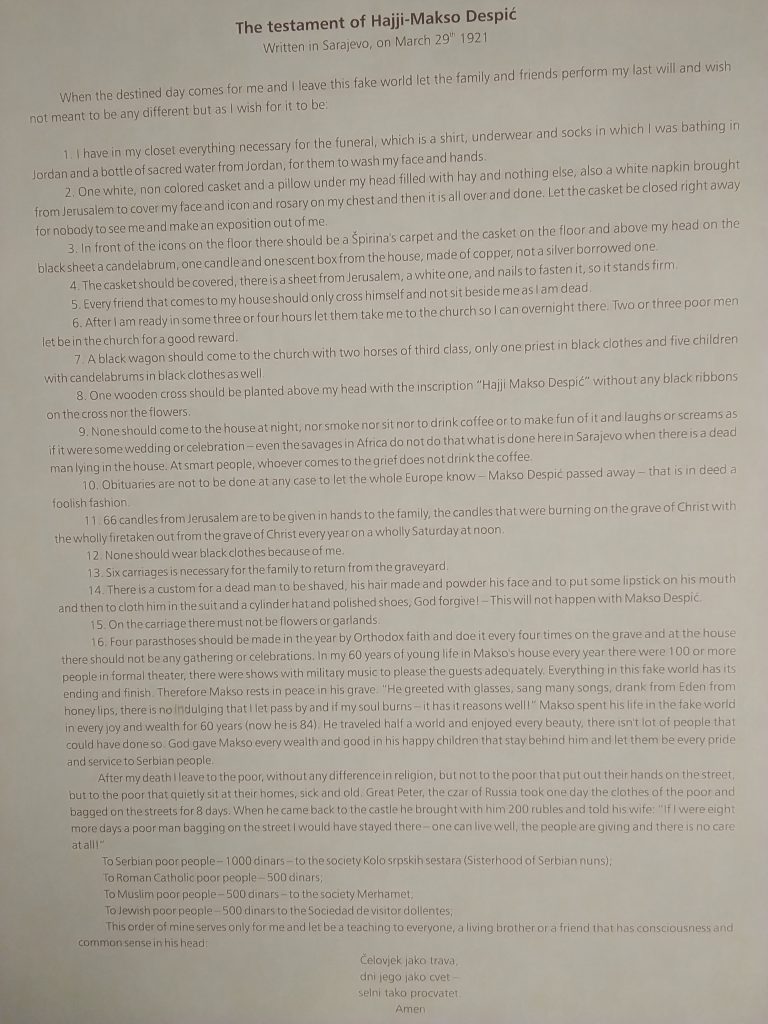 He would have been horrified and appalled by what happened after 1992.
Moving through town, I pass what is described on the map as "The old Church". It turns out to be a thirteenth century Serbian Orthodox which has survived the siege. Apparently they were pretty accurate on where they landed the mortars. Which makes the 62 killed in the market all the worse.
There is a beautiful painted and gilded iconostatis from 16th century that glows in an otherwise gloomy place.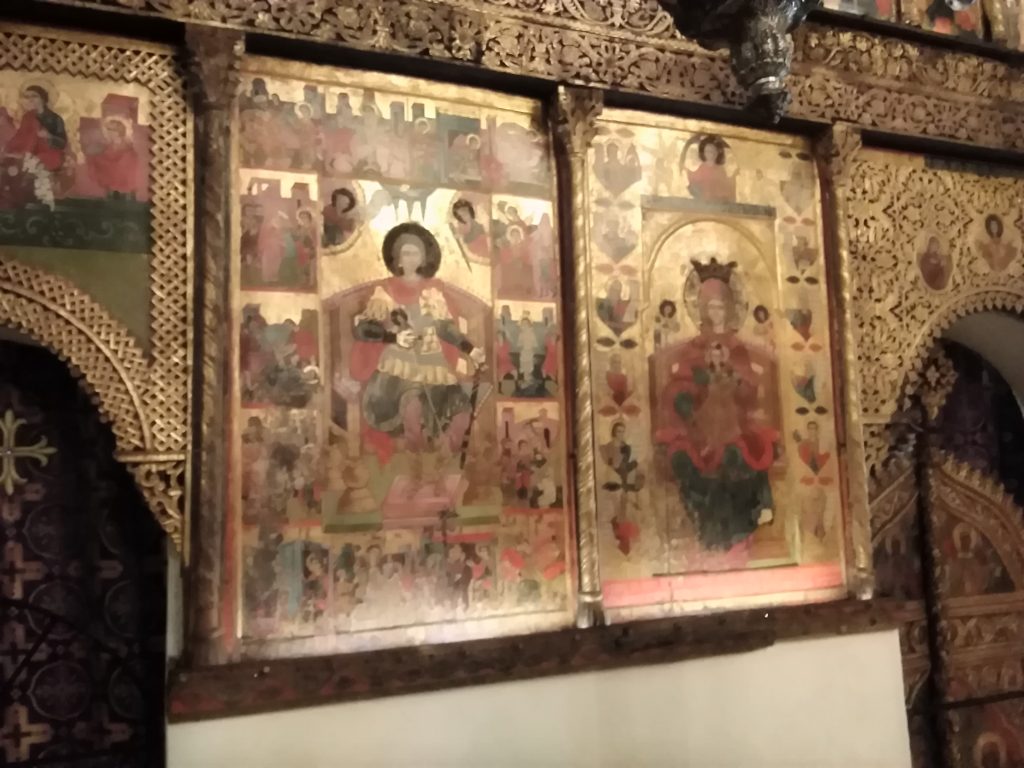 A similar merchant house at the top of town is older and more opulent. The used the first floor as a piano mobile, keeping downstairs for kitchen and storage of merchandise. In a corner of the room where the girls did embroidery all day I spot one of the long-necked Turkish jugs that come from Cannakale, of which I have a yellow version bought years ago in Lymington. I have always wondered what its story was to have ended up in a quiet Hampshire harbour. The warden says that within the home men and women lived and ate together, even when guests were present.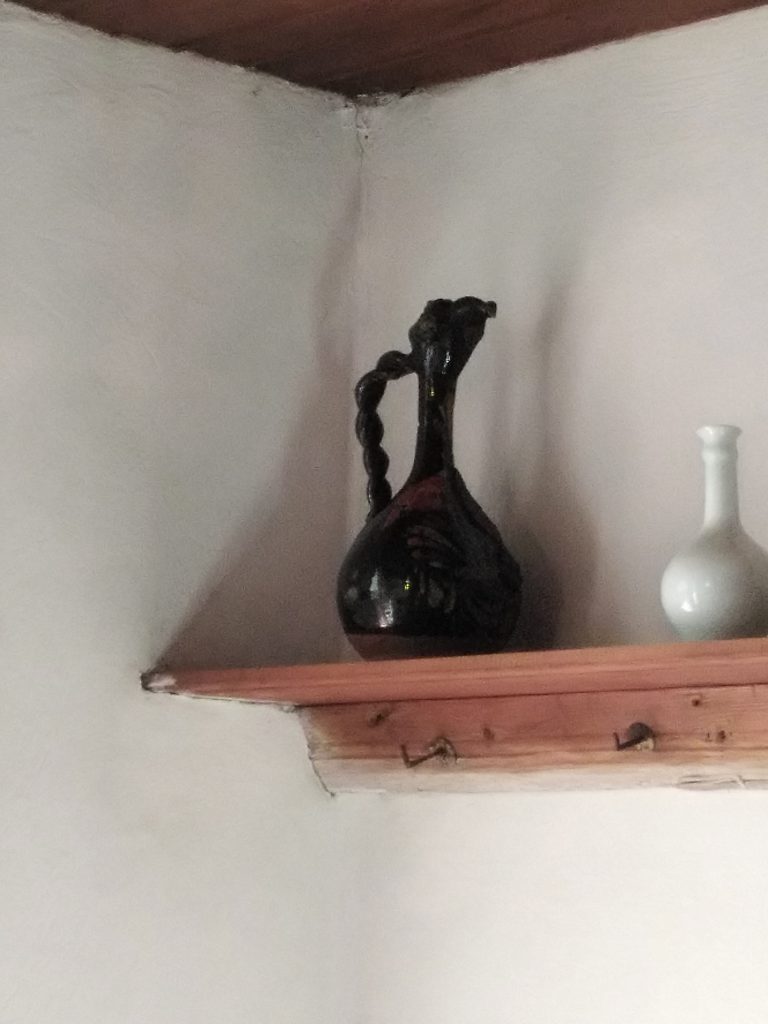 Years ago in Konya, an antique dealer was asking almost a thousand pounds for old green ones.
I embark on one last leg for the day, to climb up to a ruined bastion for a good view over the town and the river. It is very steep as it winds past a Muslim cemetery. In one part there are several stones with turbans on which I think means they were Sufi. It is worth it and the sun is sitting behind the hills right behind. There are a lot of young couples and groups of friends up there enjoying it all.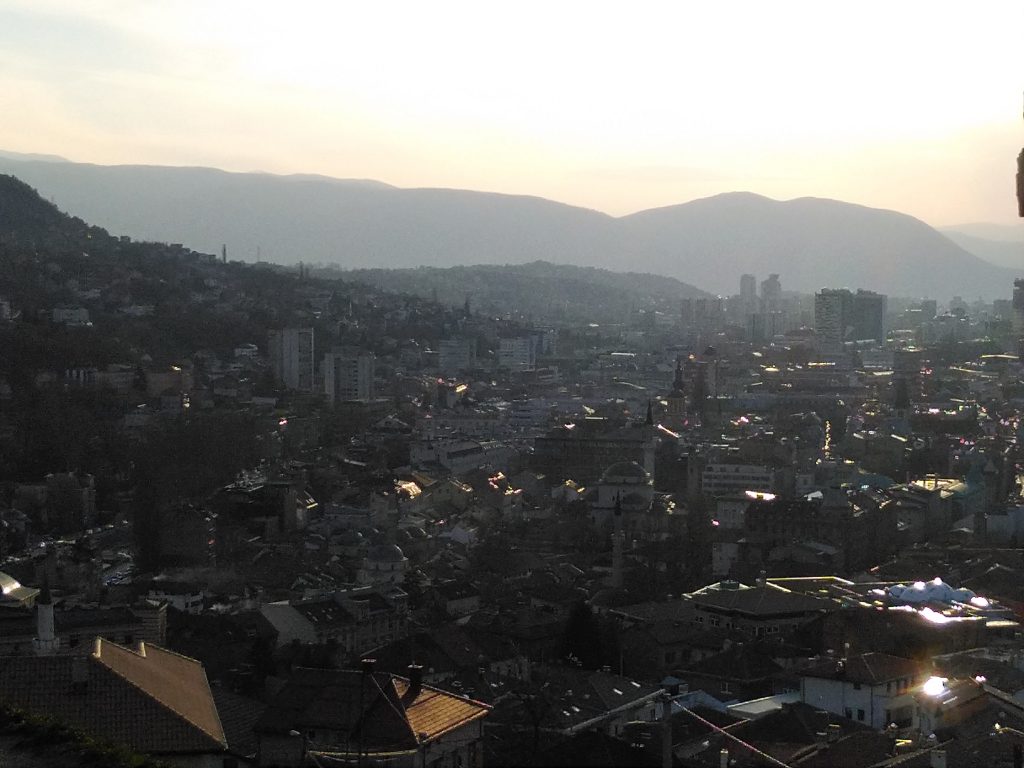 The guide this morning had pointed out the two "best" cevapcici in town so I went with that. It turned out to be a cafe really, and Bosnian kebab was the sole item, in three sizes. It was a bit odd as I was quite alone but I put it down to covid19. No alcohol, so a Schweppes bitter lemon as a novelty. It was very like what I had had in Ljubljana though the meat was more succulent here. Same format, chopped onions and spicy pepper as asides. In fact as I was finishing people started to come in. It was gone 8 o'clock. Again Aydin had mentioned a very good baklava shop and the waitress recognised my description and pointed me to it. One piece classic, one pistachio and one almond. It will keep for tomorrow if need be.
Back at the hotel, make a list of what still needs sorting. It seems rather long. I try to check a room at the airport Hotel on 29th and panic when it refuses to accept any dates for March. Has, it, shut down? Write an email, but then start exploring alternatives to flying back if airports are being shut. Trains, from Edirne would take over two days and go via, Bucharest to Budapest which is a nightmare. Nine changes. And one connection is a ten hour wait in Germany! Change of tack takes, me on a train to Sofia and Ryanair it from there to Stansted which would actually be in good time to catch my original train! A reply from hotel in istanbul, apparently the website doesn't work properly if you have the device horizontal, it has to be upright. Always something new. And yes they are, still open.
Back to the list. One night in Nis now booked to allow, for trains from Belgrade to Sofia to be at a sensible hour-it was a, suggestion from the "man in seat 61".
Looks as if today's baking sun was the end of the hot spell. Possibility of snow even over the weekend. At least I am equipped for that.