Back to grey and cloudy. Breakfast a repeat of yesterday, except it is cooked by the beautiful young man, at least he doesn't give me the where it is all sourced shtick.
Planning to buy some fruit in the market, look at the mosque and go up the mountain on the cable car. But it turns out the sign at the mosque yesterday about no tourists was not because, it was Friday afternoon prayer but because of covid19. They are still holding prayers though. So could be a lot of coughing Muslims in town.
Several people have said beware of immigrants, thefts robbery pickpockets. Although there are certainly a lot of beggars or people selling packets of paper hankies, it hasn't been bad. Worse are the mutilated from the war begging.
It is a fair uphill walk just to get to the beginning of it, over the river and past the big Brewery. The price is quite steep as well if you are from out of town.
It takes you up to about 1100 metres so you definitely notice the air is thinner. Nothing like the Andes, but crisp and clear despite the cloud cover. Almost no-one else on the ride or when I reach the top. Sarajevo has become a sea of earthenware cloves dotted with mosques and church towers. A lot of the town had to be rebuilt but com'era.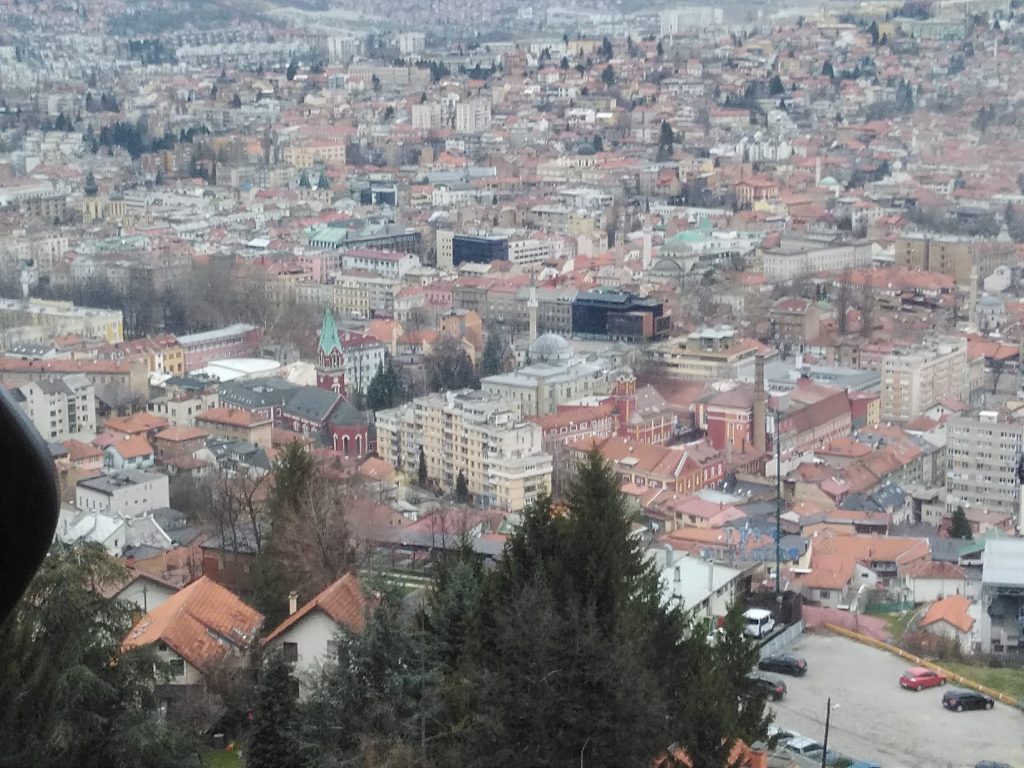 At the top it is a strange in between of family strolls and logging pine forest. I head straight up a cleared ride that brings me to the ruins of a 16th century castle that was the focal point for.a whole network of defences when this part of the world was being used as a bulwark against invading forces. So horrible irony that it was from these heights that the Serbs pounded Sarajevo for four years while the World turned a blind eye. When I get back I am going to revisit the Martin Bell book Something Junkie about it now that I have seen the places.
The far side is dramatic as it looks out over hills and a huge scarred slope that is a quarry
I can't say the sarajevans are too well brought up. Walking through the pines woods they seem to have used it all as one big toilet. And a lot of litter. But then what is your relationship with the environment when you have been through a brutal war?
There are a few flowers out, mostly crocuses, but then a dwarf hellebore . Roger will know. But few birds though this one sitting on top of a tree had a fine song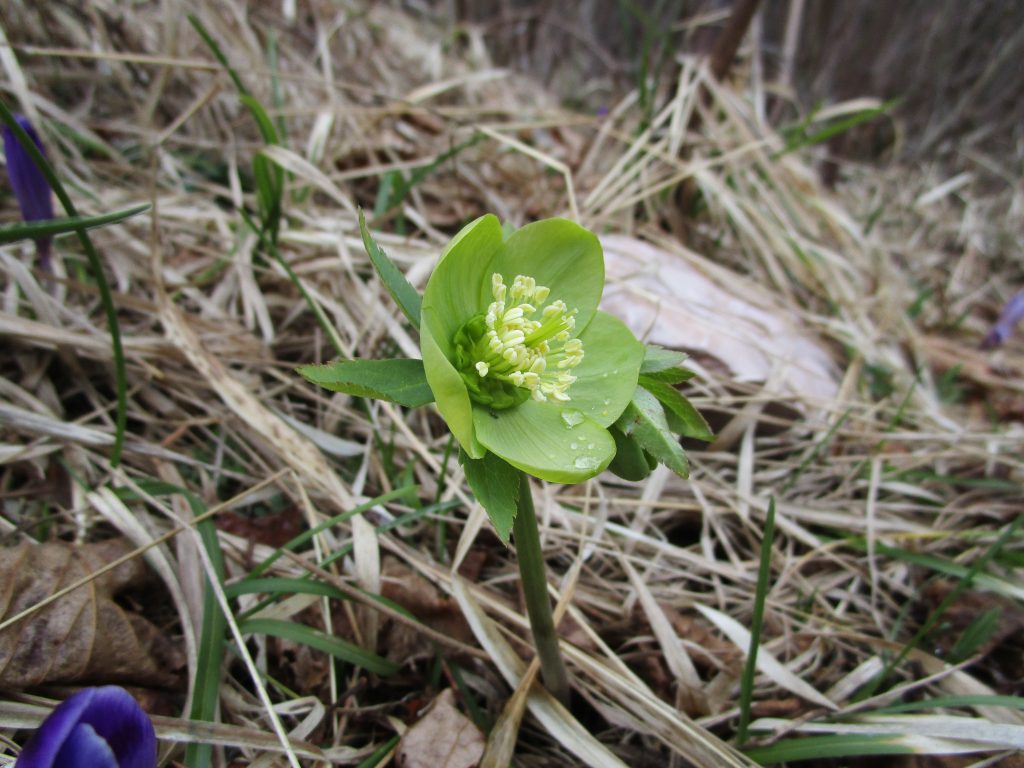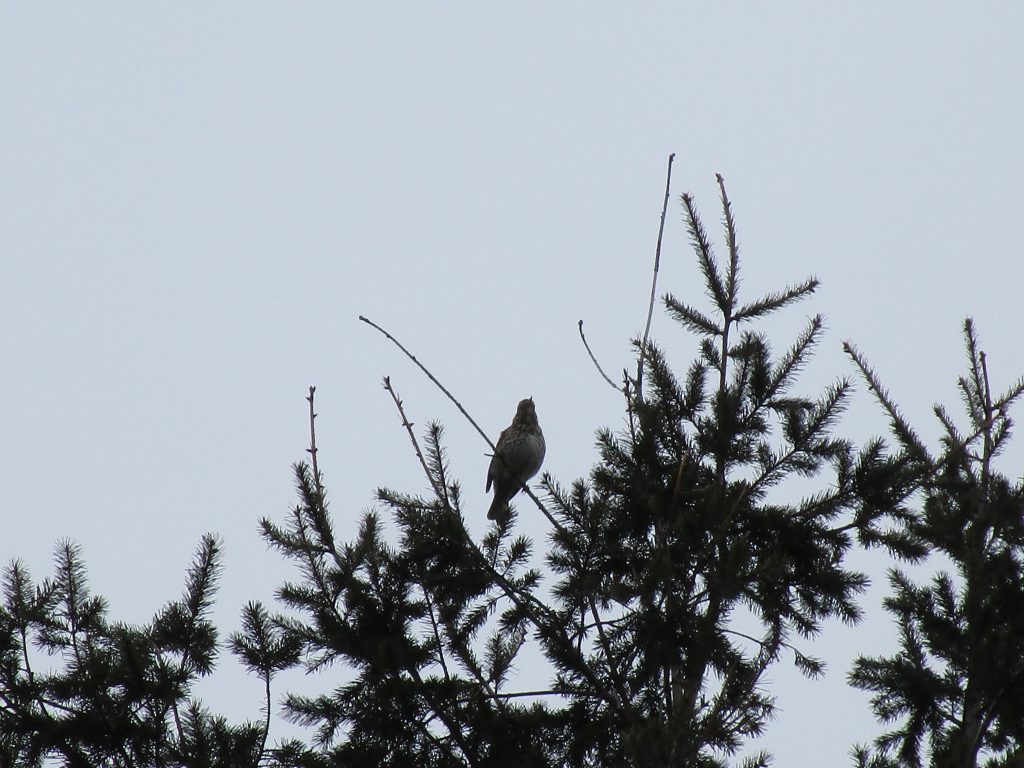 At least two people have said the Town Hall is a must and it is right opposite the gondola back in town. Apparently the architect had been to Cairo hence the design and style. It's reminiscent of the Brighton Pavilion in being very overstated and almost brash. I expect it is great for weddings.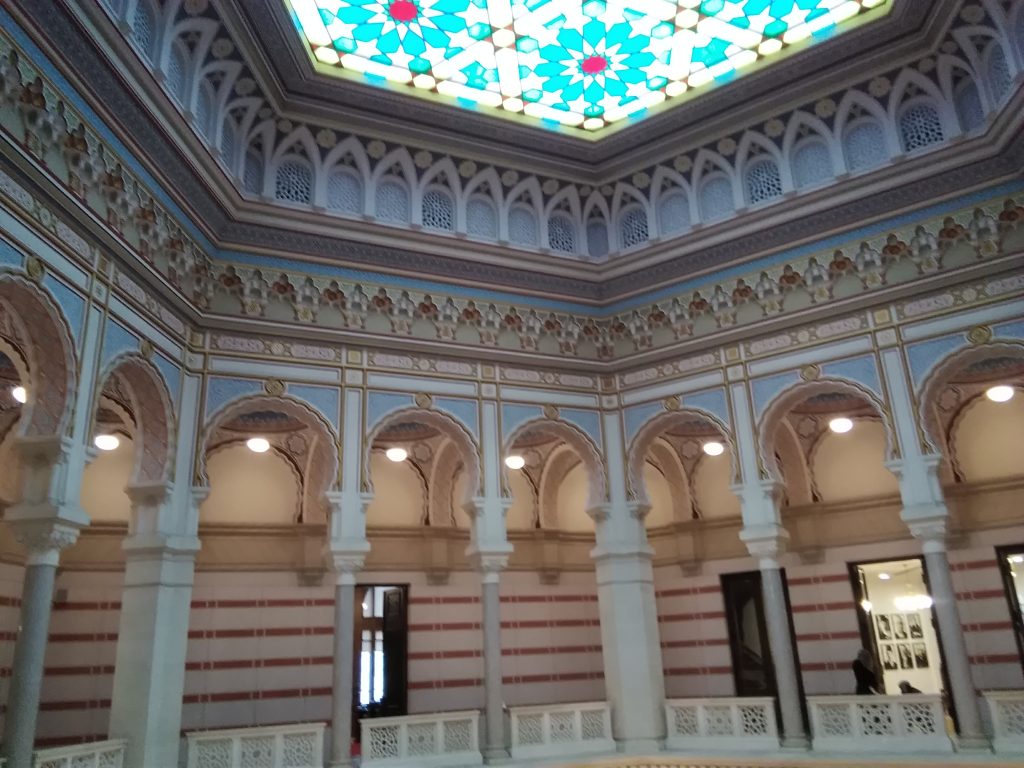 Can't work out how to reverse the caption.
On the way back to the hotel, about three, the bakery has what look like pasty shaped pizzas so I indulge. But of a mistake in that it is filled not with a bit of cheese and tomato but also very small pasta like orecchietini. Delicious but filling. Supper delayed tonight.
Fed up with the very touristy centre for eating so aim for a small place out of town up the hill towards the railway station. Google maps blue dot refuses to connect but I can manage with the map, walking through quiet back streets. Finally come to a tricky junction at which point the blue dot appears and I follow it's guiding light to Avlija.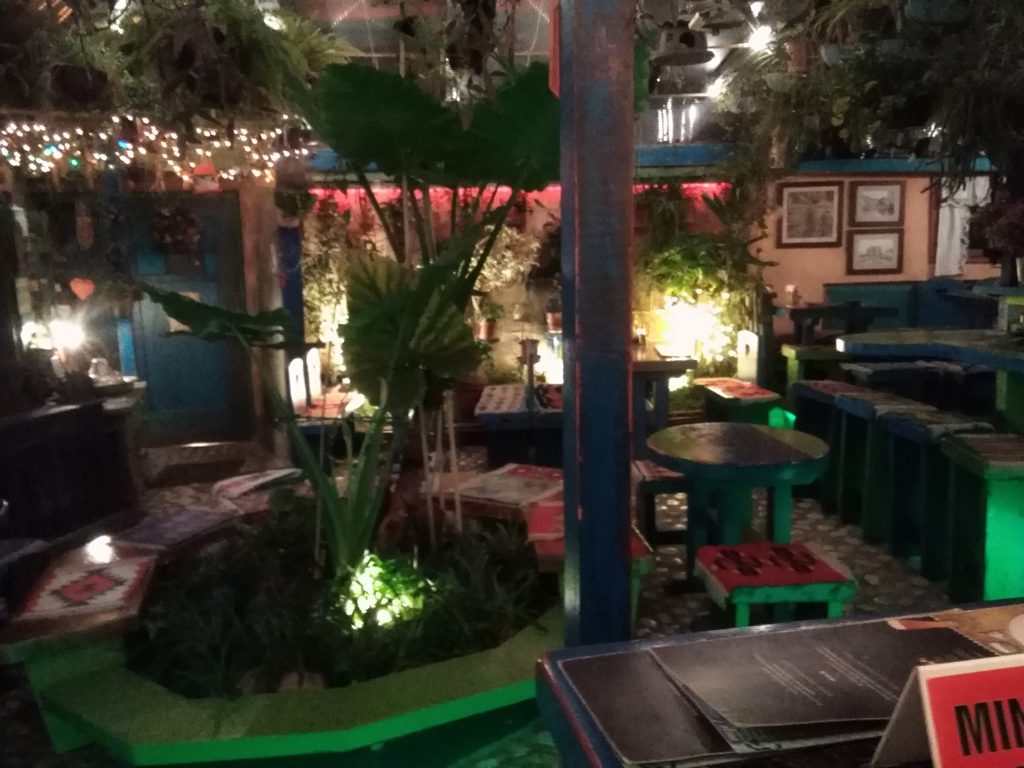 Being Saturday night I was bracing myself for a struggle to get a place for one. Haa!
Really glad I have made the effort to get away from the throng. Added also that the young man had said it wasn't worth the walk. So at last a picture of food!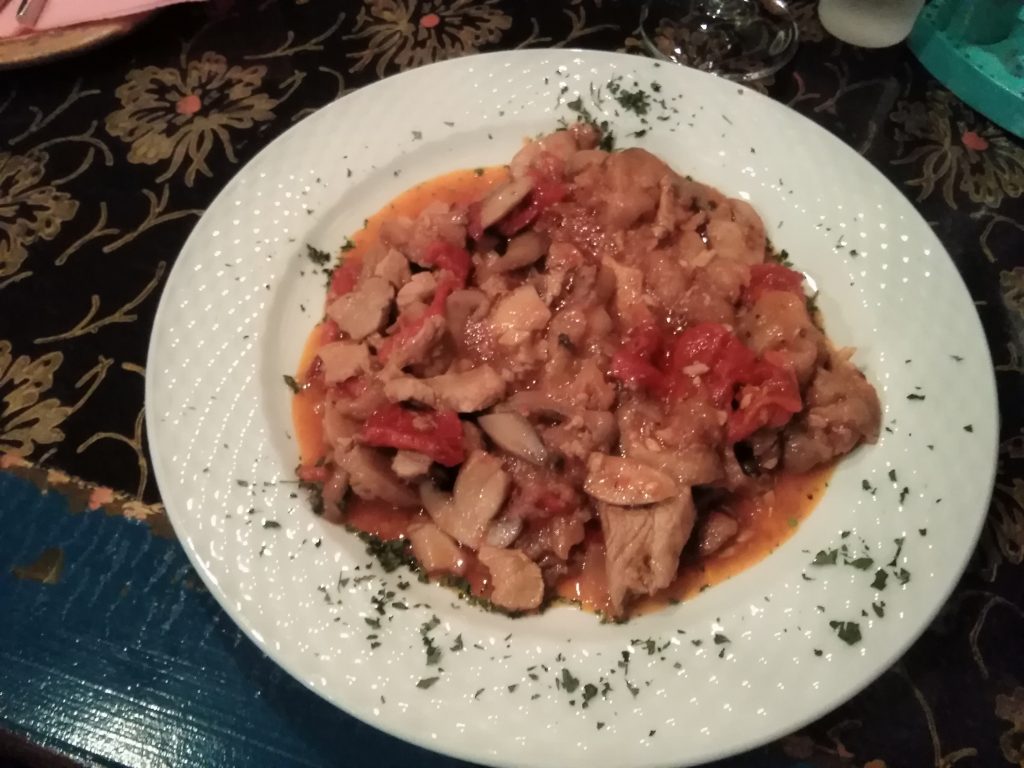 Veal and vegetables casserole, delicious. And two glasses of good red wine though I can't tell you what they were. The walk back is slower but without the need for constantly looking at the map. Lois and Dexter aren't the only ones who can memorize a route. Up earlier tomorrow for the train( in theory) to Banja Luka.