Once again the train leaves on the dot, just a short journey this time so I have bought a ticket rather than use one of my five days. 9 euros for a 2.5 hour journey. Coaches are comfortable, train virtually empty and we run most of the way along side the river Saba between gorges and open fields. Bright sunlight makes it all look good.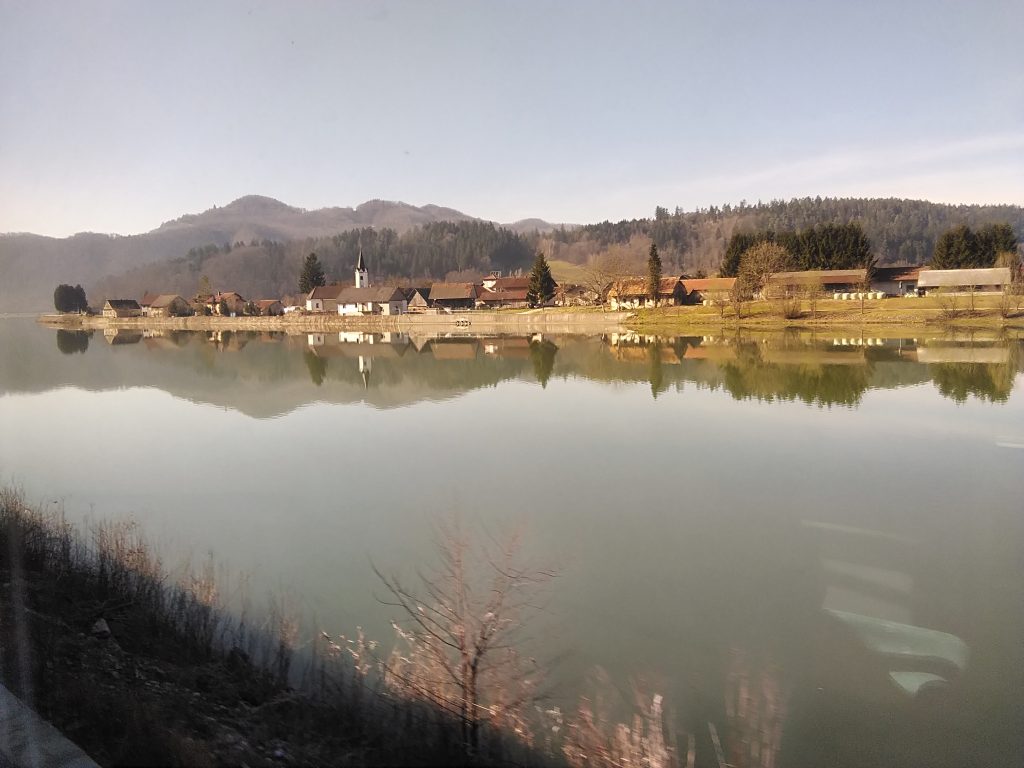 The river has quite a few dams which have widened it out and slowed it down. Through the gorges earlier it was frothing white. It certainly feels as if Spring is here.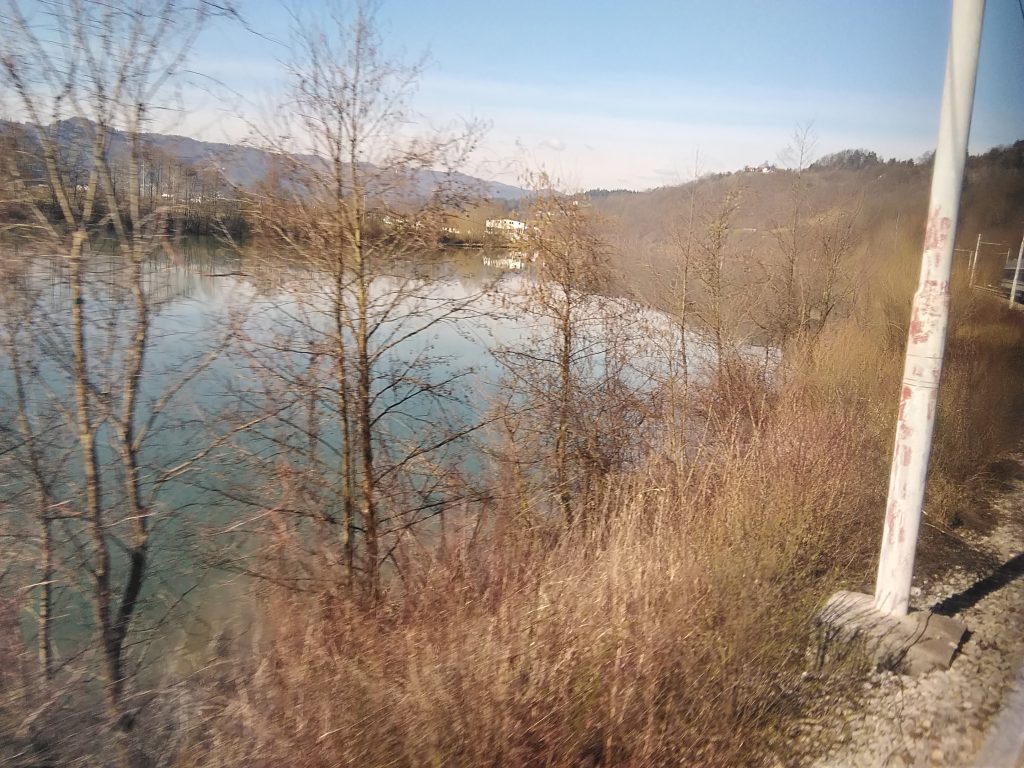 The only blot is the border patrol for Croatia. A meaner bunch of thugs and depressive you wouldn't wish on your worst enemy. The woman who inspects my passport is clearly upset at finding nothing wrong and the gorilla behind her holding a rubber stamp in one paw has come straight off the Addams family set. It means we end up 10 minutes late and does not bode well for two days in Zagreb.
The guy running the hostel turns out to be from Qosko (Cusco) We have a fine chat about Peru. He is a language graduate, speaks good English and is fluent in Italian having lived there for two months. Cannot explain why he stays in Zagreb. He is impressed with my grey alpaca sweater.
My initial impressions of Croatia remain. Brutal thuggish, surly. Getting off the train you had to push back at people trying to get on. A lot of spitting in the street, Chinese style, both men and women. On the way to the bus station, pass what appears to be a social services offices, people queuing out into the street, badly dressed, hungry faces, a lot of crippled legs and arms. At least one case of rickets deformity. Demented woman on a bench talking loudly to herself.
Bus station reinforces view of unpleasantry. First booking office woman can barely bring herself to talk to me even if only to say I am in the wrong place. Right kiosk, she tells me bus goes at 12.30 do I want it? Have to press her to elicit the 10.30 bus which gets me there in time for train to Sarajevo
Heading out for an exploratory view of the city, the chief saving grace is the bright blue sky and warm sunshine. A big magnolia is about to burst out in the nearby square and the trees look expectant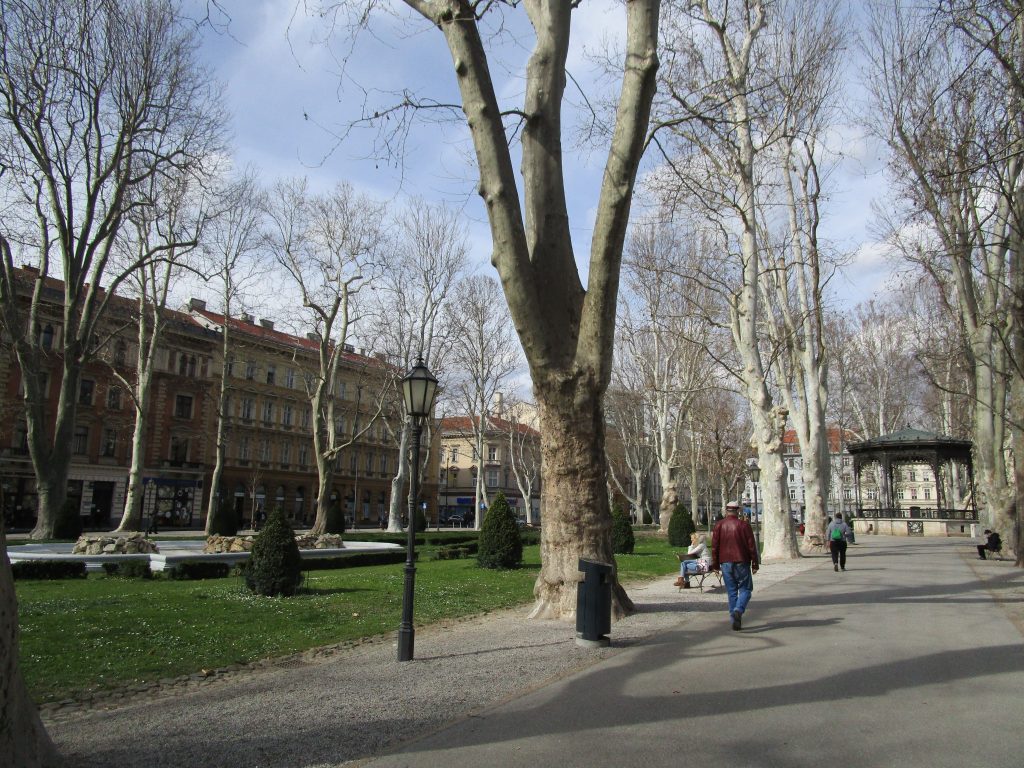 The country is predominantly Catholic but the cathedral is not particularly old or interesting. Rather tight and narrow and a hint of grey grim. Trekking up the hill brings me to Svent Mark's which has an exuberant tiled roof. Not sure how they cope if they need replacing.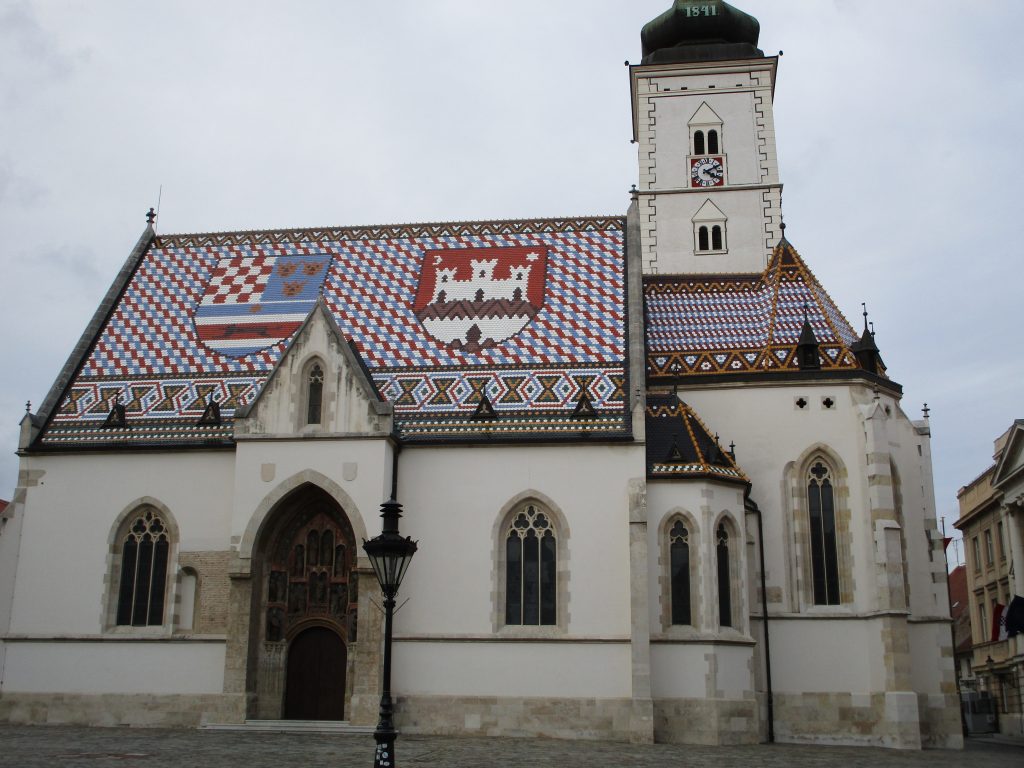 At least the sense of dour grimness has lessened though ever-present is their history from WWII. And some of the stuff that happened in 90s.
Supper and trip advisor does the business. A place just round the corner is excellent, and items on menu that have run out are crossed off, which is a shame but a sign of freshness. Start with something very like baccala mantecato and then what proves to be a large portion of chicken wings, as the ribs were all gone, sadly. Waiter is in the daytime a landscape gardener and his wife an agronomist. You just never know. Maybe Zagreb is not quite so bad after all.