Self service breakfast in the flat means a quick trip round the corner to the bakery. Woman, recognises me from yesterday and….. is friendly. Bread and two croissant things. Bread is very cheap, hangover from communist days, I guess. But also good. Have purloined butter pats from previous stays and along with marmite capsule and coffee bags have a good breakfast!
Out into bright warm sunshine, 20 C, and the Museum of Arts and Crafts. First thing you see is delicate black tracery on the balustrades above a spacious hall.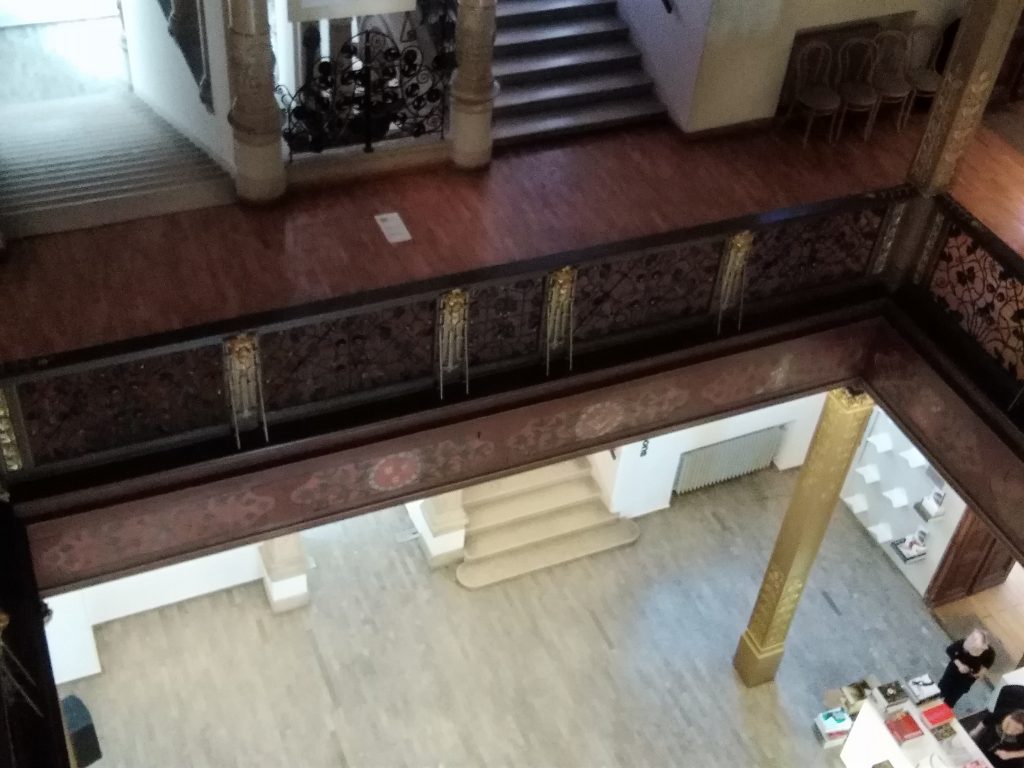 Chronologically laid out, the rooms are filled with fine workmanship from all over Europe. Early wooden carving, tapestries from Belgium, fine inlaid furniture, even a piece of pietra dura on a table top.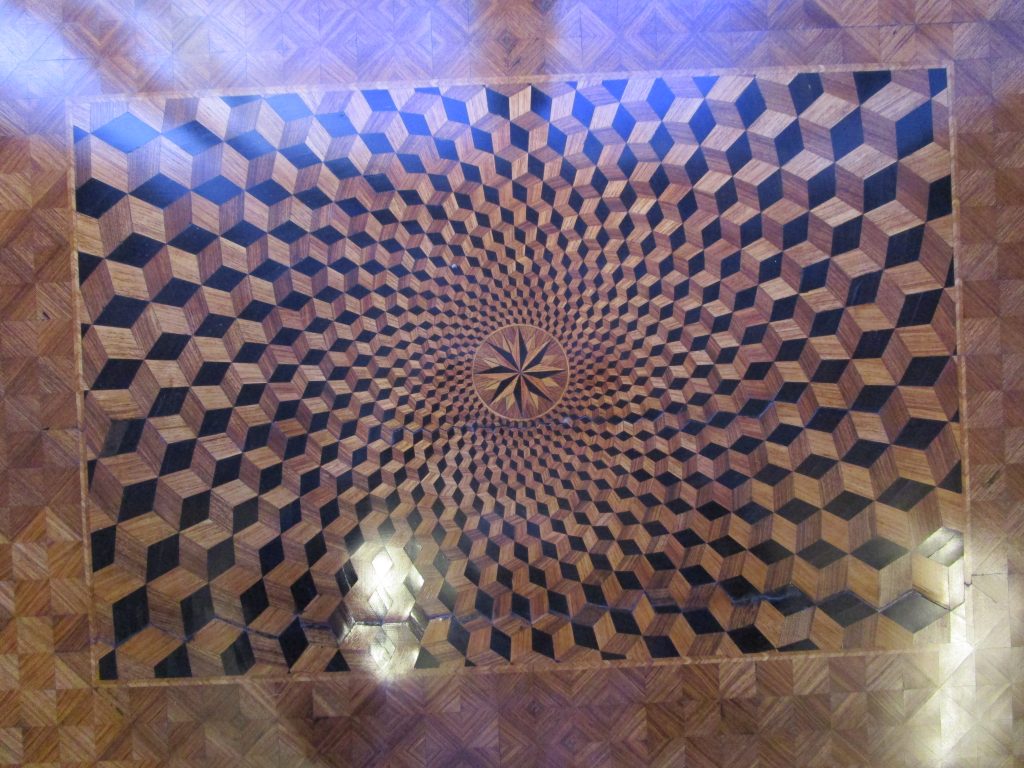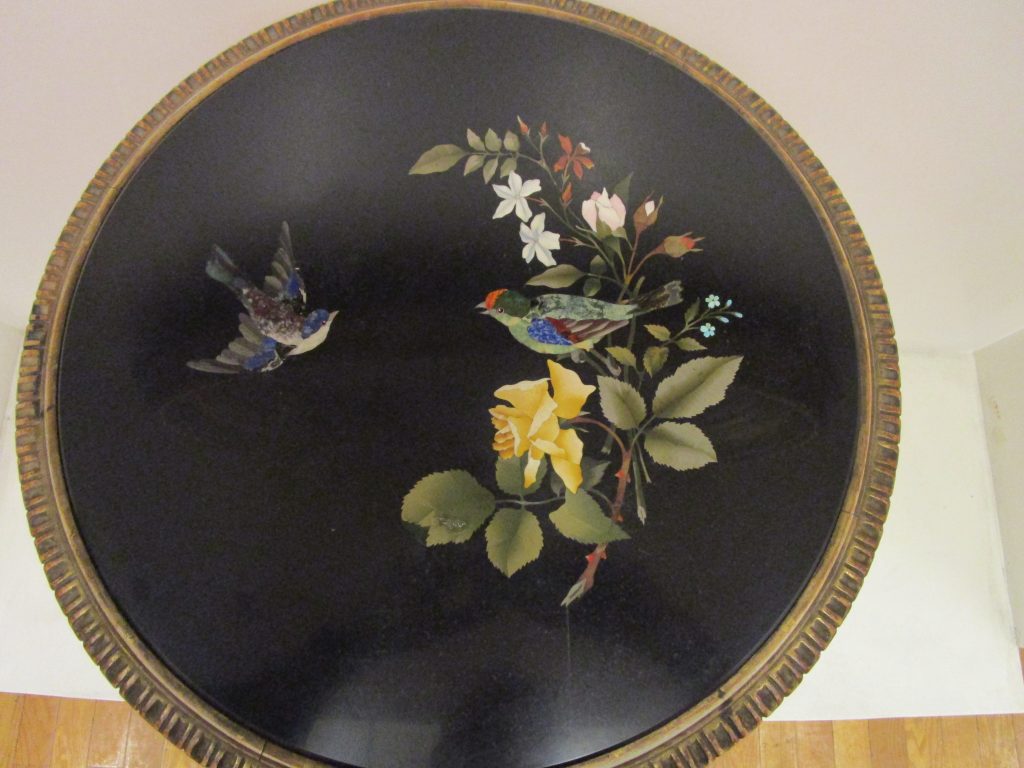 Higher up are whole cabinets of glass, with Murano well represented and some Art Nouveau pieces. Labels are in Croatian only but separate cards in each room are in English.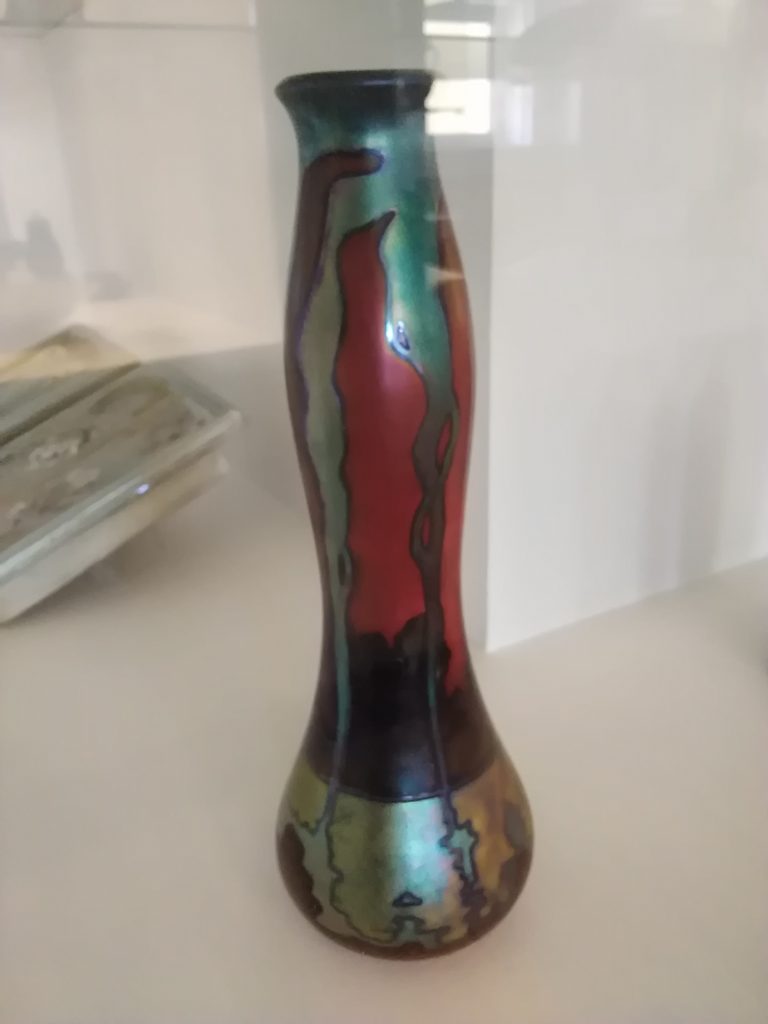 The museum of Zagreb yesterday mentioned a law of 1847 changing official language to Croatian, which perhaps explains why the old puzzle jug has a German inscription.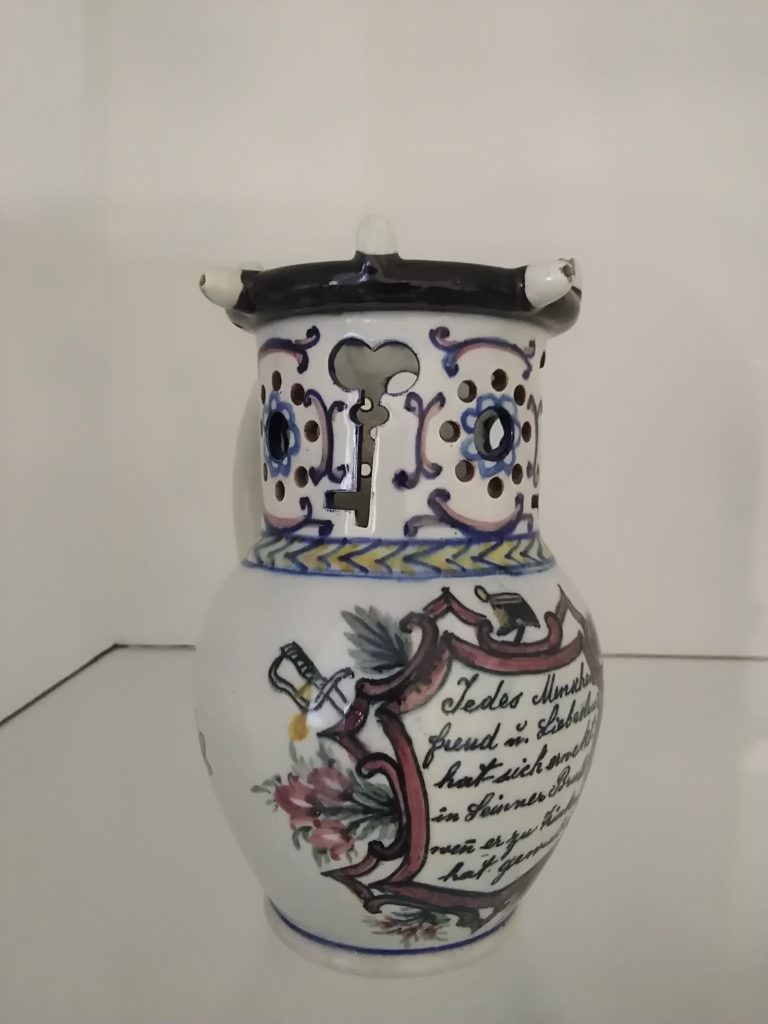 I have ended up spending two hours here, a real treat after the city museum yesterday that was very informative only if you were Croatian.
As I am in a flat, have decided to go shopping in the market and eat in. There are quite a lot of local produce stall, veg particularly. Get a load of salad, cheese for tomorrow and some very yellow chicken. I can cook it in one of the butter pats if I am careful.
Lunch in a, cafe overlooking the market in the sun. A young Portuguese man and a young German girl are having a tiptoe round each other conversation at the table behind me. So I can listen without staring. He is nervous of saying the wrong thing and she is quite self-confident and cool. " in Portugal it is rude to eat with your sunglasses on but it is so bright here" And working out the bill takes an age.
A tram back to the flat is easy apart from the question of cancelling the ticket. The reader does not register and no slot despite an arrow. No one offers to show me so I don't bother. After the morning's cultural binge a trip to the park seems in order. Try the tram ticket again but still no luck. The park is enormous and as much woodland as lawn. I find a bench by a lake and read a book. On the way back its an old tram and the gadget by the door has a slot-hurrah, at last.
Supper works fine, salad very welcome and chicken tasty. Almost finish the bottle of red I started last night.