The room is quiet despite the building site opposite. So when I wake up and look at my watch I think five to seven, bugger, it's stopped. Then realise it is 10.35 and I have really overslept for the first time in ages. Breakfast ends at 10.30! Five minutes to wash dress and locate it. Last couple are leaving and all is tidied away. Girl is very sympathetic and produces a plate of pastries and I help myself to coffee. Could have been much worse.
So a late start to a cold but dry day. Padded trousers in order.
The tram ride is simple for getting over to Buda Castle. I had thought that getting change for one ticket with Bank notes would be a cute way of laundering. But the machine accepts maximum of 5000 huf so it would be a bit long-winded.
At the terminus in Buda , a large square with buses trams and metro all there, I spend a long time trying to Orient myself on what looks like a very clear map. The compass I have has pointed me SE but the map says No. Finally realise the map is orientated east/West! The streets are almost deserted and virtually no traffic through residential area. Then the castle looms with a huge gateway for traffic controlled by a barrier. And a large map with all the history of the place.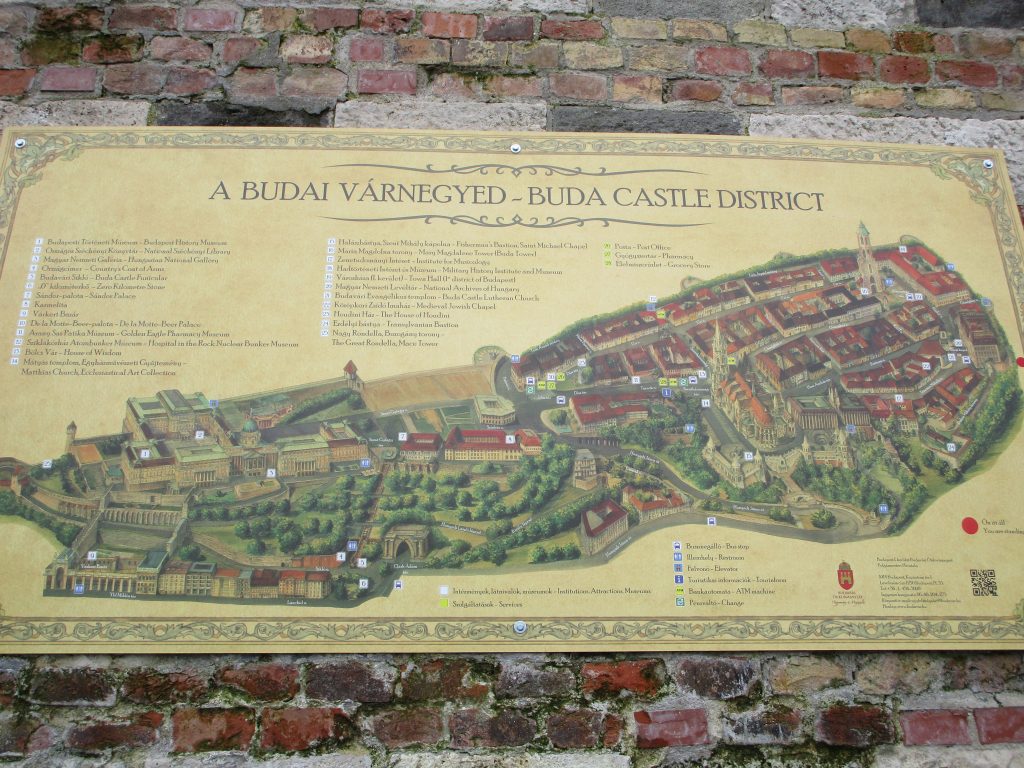 All very relaxed after initial panic stations earlier. Feel as if I have caught up.
Through the arch is indeed another world. Cobbled streets, a little blue minibus shuttling people around, and quiet. Contrast with Pest which is all bustle and traffic.
There is a museum that was a tiny 14th century synagogue, one room and a screen for the women. But red ochre inscriptions on the ceiling are a Hebrew but written with an influence from Turkish, who controlled the city and welcomed Jews from all over Europe, Ashkenazi and Sephardi. Reminiscent of the enlightened period in Venice.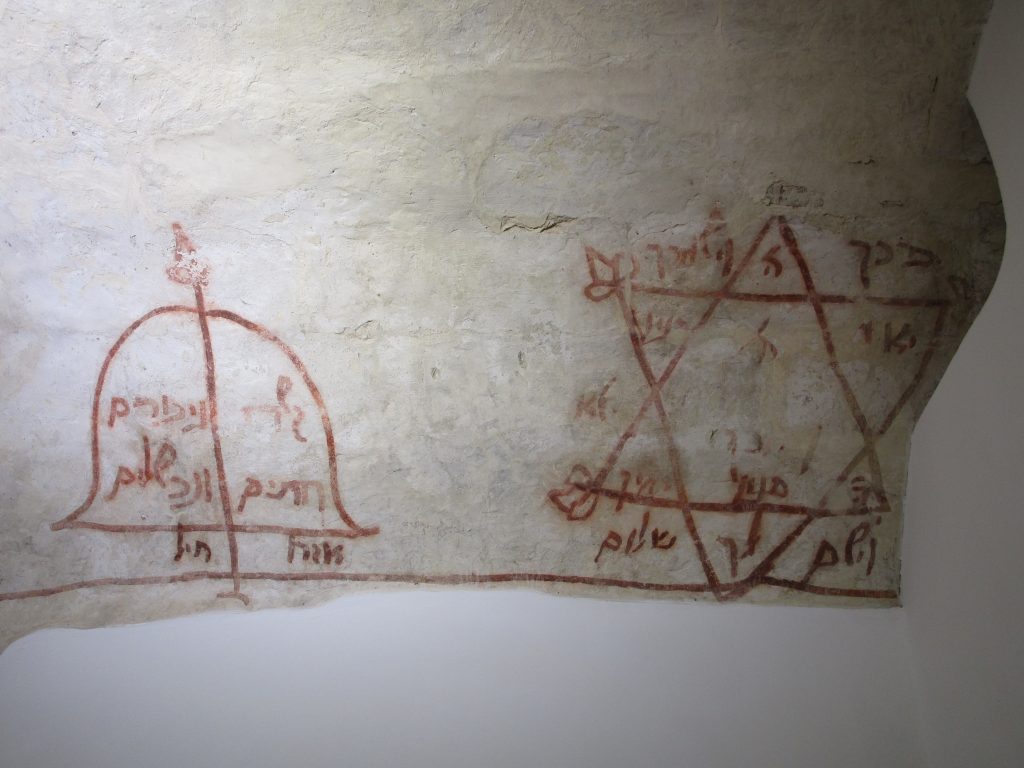 There were also a group of about a dozen carved gravestones giving dates names and (unrecorded) details. Majority were female despite it being perceived as a patriarchal society. It is still used for services on Saturdays and festivals.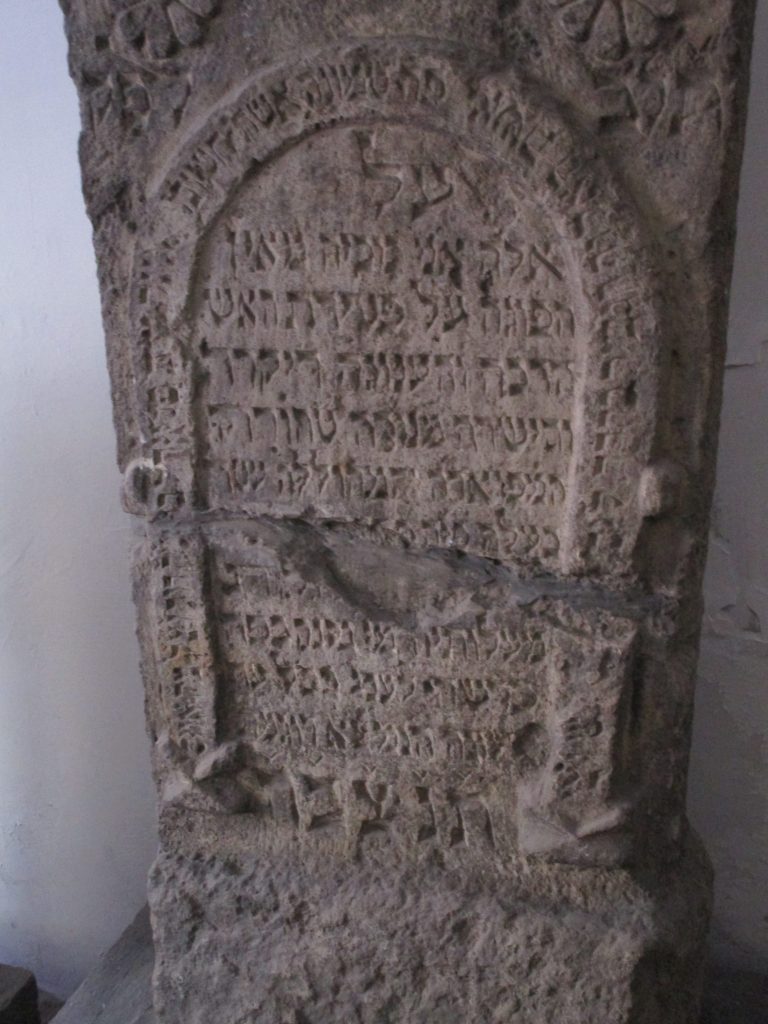 Further wandering along quiet streets makes me think of alto Bergamo. I pass a plaque that seems to say it was the setting for the first performance of Beethoven's 7th symphony. A few bars run through my head as I wander on. A sprightly and energising rhythm. At the end is the Matyas church and this is obviously where the tourist action is. The church itself is mostly 19th century reconstruction and the original South door has disappeared behind a gothic portico. I sit eating a large green apple lifted from the hotel foyer. Apples are big in Hungary.
The best bit is the view from an elevated terrace that looks out towards Pest and the Danube. You realise how much it is a city of bridges. It runs north/south in a grey sluggish stream and it is only when you see boats slugging up that you sense the force of it.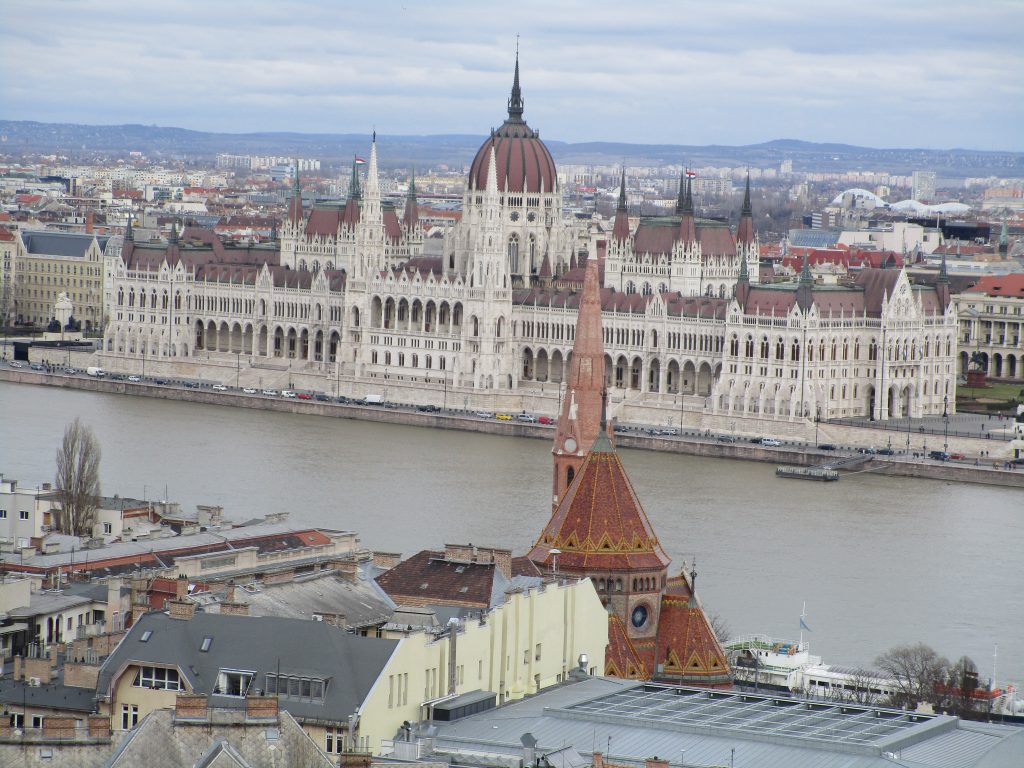 It's refreshing in the cold and the trousers and duvet jacket are proof against its bite. Long sloping paths start to lead down towards the river but then the huge Palace on my right is the Hungarian national gallery. All very civilised and slightly hushed inside. Turns out over 70s are free! Woman peers suspiciously at my driving licence but concedes I am indeed entitled.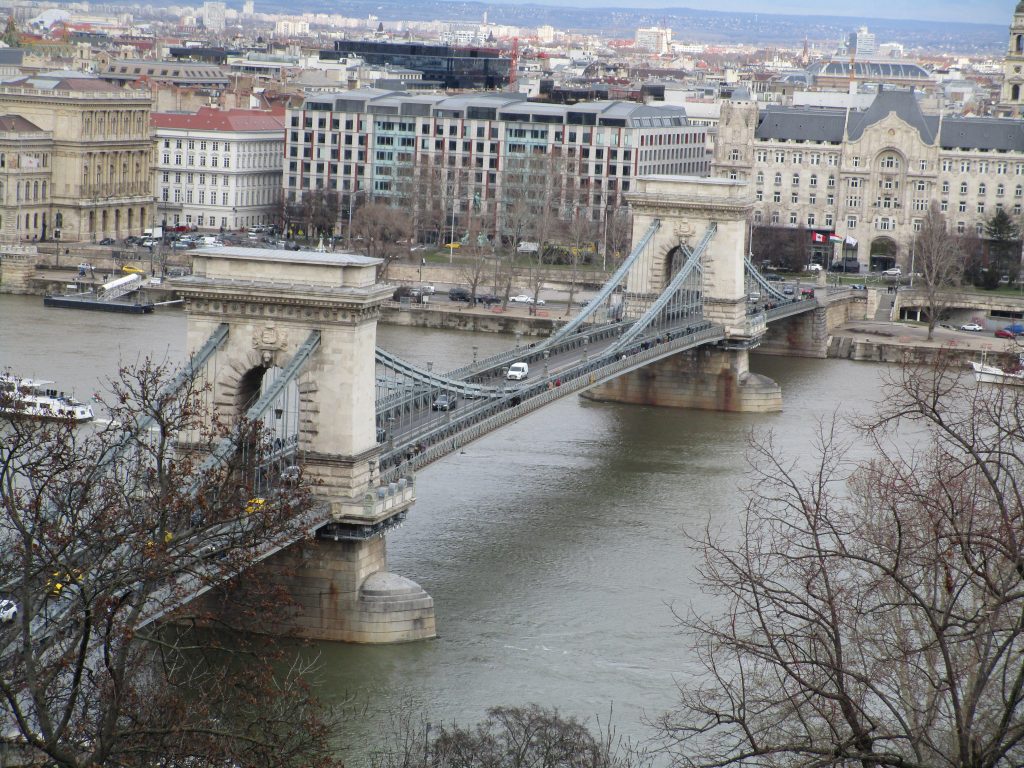 Paintings stone carving from 15th century some intriguing side panels from altarpiece and a few French impressionists in the European section. But also several Rodin pieces.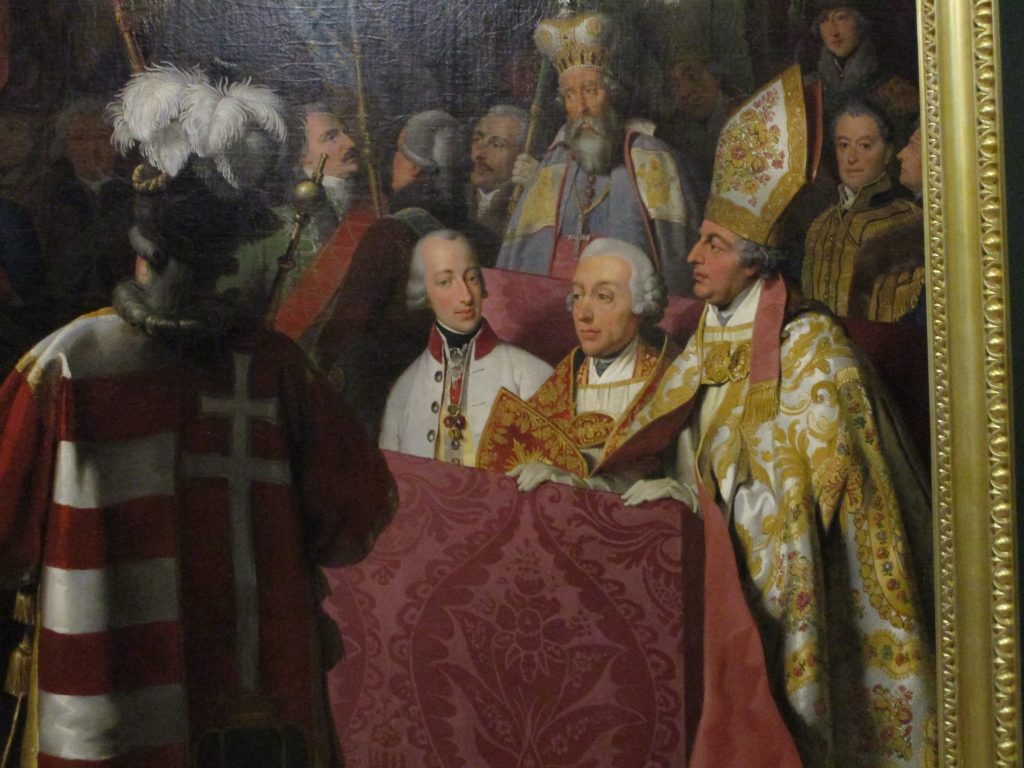 I am intrigued by this corner of a painting showing the coronation of a Hungarian King. Why is he looking the other way? The museum attendants all look pretty bored, almost all middle-aged women even though it is ages since Russian rule.
The walk down the hill to the river, across the bridge and back to the hotel has become harder. I spot a camera shop on the other side of the main road and manage to get across between red lights. I get the impression not waiting for the green light is not quite the thing. Again a hangover from Soviet rule? He doesn't have a charger but points me towards a Canon shop not far away that will be open tomorrow. I live in hope.
An old pastry shop Ligeti supplies a Danish for now and a cake for after supper. Which is going to be the fish place not far away. I nearly don't go in when I see only one couple inside. But they look Hungarian (?) so I brave it. Waiter speaks good English and explains menu – catfish, carp, pike and sturgeon. They are all reared on father's local farm apparently. The mixed starter is a tasty mixture of deep-fried catfish, smoked carp and a pike terrine. Each has its own distinct flavour and the terrine is excellent. Two mouthfuls of the sturgeon with papardelle leave me grabbing the beer glass to cope with the excess salt . Do I lump it or ask for a new one? I know what a disgruntled chef can do to a replacement dish! Decide to chance it and a new plate appears in about the right space of time. No salt and if anything slightly sweet? But a good flavour and the papardelle is hand-made.
A reconnaissance of a possible for tomorrow that is nearby shows it to be full, though not perhaps of locals. Menu looks what seems to be standard Hungarian : catfish duck pork. Not exorbitant though the prix fixe menu is the same price as its a la carte components with a coffee thrown in.
The Internet in the room is agonisingly slow so this is written in the foyer. Fine apart from a pair of noisy Russians in shorts drinking Coke.
Tonight I will set the alarm to avoid a repeat of this morning's debacle.