A long coach ride up to the Air India Sports club right under the flightpath for the domestic terminal. It is quite luxurious compared to Tuesday, a lush outfield and a/c in the changing room. Their ages though are rather similar to the other day. We are again ably supported by the full crew.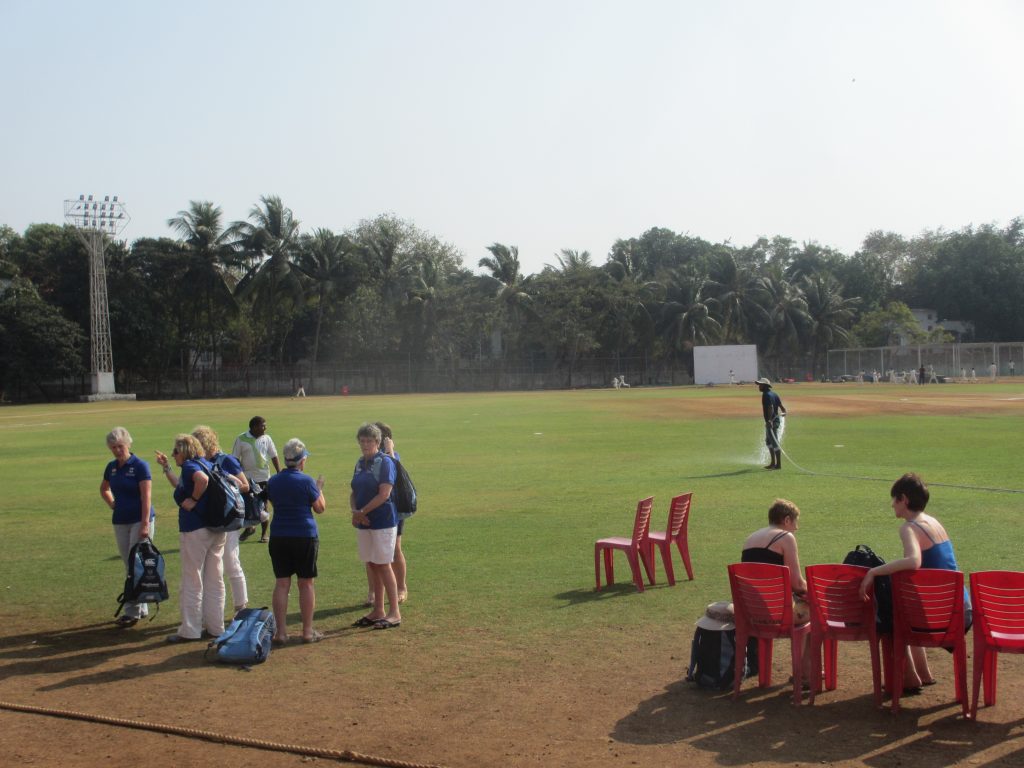 New captain, new tactic, we bat first on what seems to be a flat track. At 72 for 1 Martin's approach is paying off. At 143 all out we are feeling rather less positive.
A long lunch break with delicious food is a boost and we resume with two left arm spinners opening the attack – ie Phil and me. Phil bowls meanly and I somehow get three wickets, though at a price. The opposition then proceed to smite the ball over the field and two of the youngsters are soon on the brink of being retired. Some loose shots and a sharp stumping from a wide produce 7 wickets but they always looked like cruising to pass a low total. Awards to several people for doing stuff include Man of the Match for Dick Brown. John Barrett is slightly relieved that he does not have to take possession of the enormous Winners Cup. I now have a smallish bronzish bowling figure that will not fit on the tiny shelf in the hall, nor in my rucksack.
They have been entertaining opponents and are clearly inawe of us playing still. Suggestions that they have thirty or forty years of cricket to look forward to are met with dubious shakes of the head.