Having had the full on guided tour yesterday, today will be a rambling around. A tuktuk takes me to the river where a ferry awaits. People and motorcycles all jumbled up. More traghetto than vaporetto.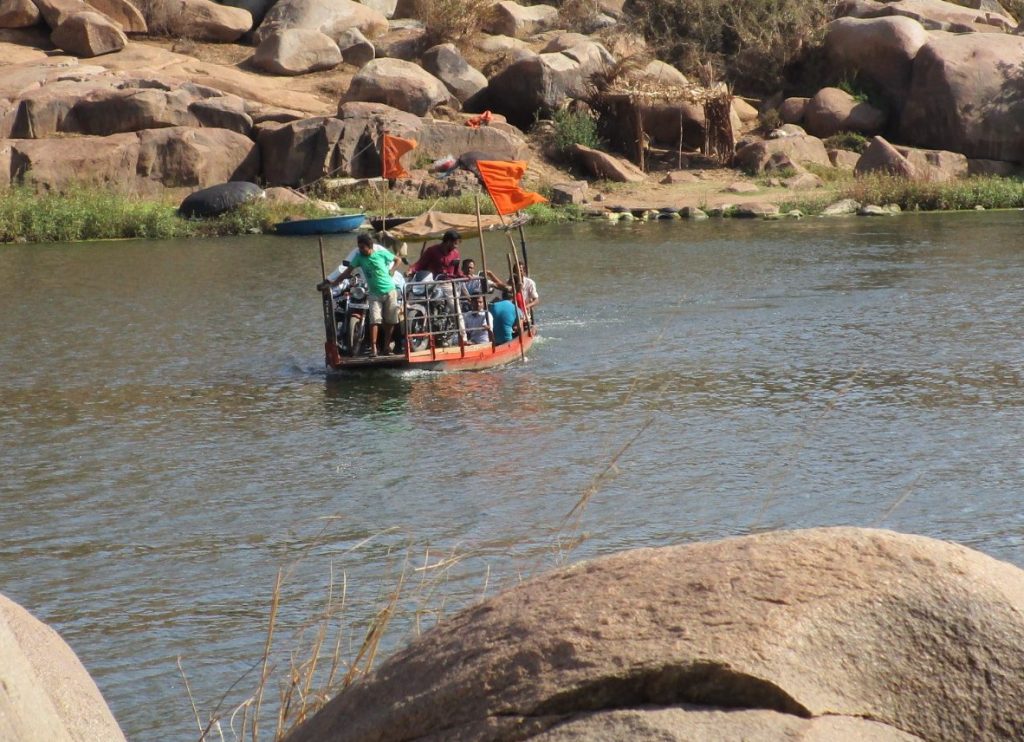 A few minutes walk takes me to the village past farmhouses spilling onto the road. An old summer palace is being restored and ditto a wooden chariot
I fall into conversation with two French ladies who are looking for the same temple. They are from Angers and Nantes though one was born near to Dinard.
I venture in and am suitably anointed, they are more wary.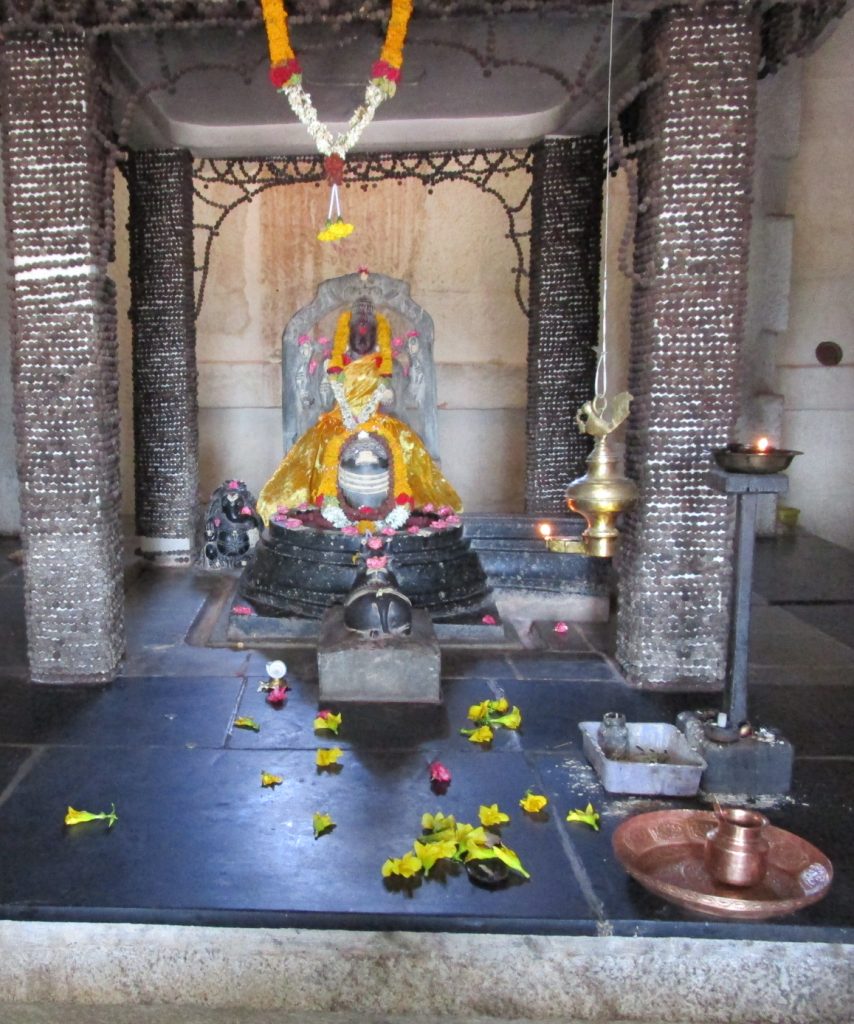 They have engaged a tuktuk for the day and offer me a place in it. One is petite and the other not large so we all fit in decorously. The driver is keen to impress and he goes to all the places I had in mind and some I hadn't. A climb up to Durga Fort offers views back over the valley and the river. You see why the kingdom grew so rich.
The hardest part is a peak of just under 600 steps leading to a temple and fine views. We make it eventually in the heat. At the top a guardian insists we remove our shoes which is tricky given the bare rock is roasting. I scuttle from one minute patch of shade to another. But it was worth it.
The virtual absence of other visitors is remarkable. And most are Indian. There is an intriguing musical instrument that could bang on forever.
We eventually stop at a cafe run by a friend of the driver that is relaxing on couches Mughal style. He soon gets stuck in to his bit about websites and trip advisor with two Australian girls who followed us in.
Chantal and Anne-chantal have been delightful company for the day and I part from them with regret in Hampi where we have ended up. A local bus creaks its way back to Hospet and I jump out at the corner by the hotel. They are preparing for another mega wedding. The place will be solid tomorrow with 800 guests!
I return to Naivedyam for supper but in the A/C salon. Order pakora which are delicious but the dal is unusually spicy, cooled only by cucumber raitha.
A visit to the coach agent reveals that there is only the one evening bus to Bijapur, so can't bring it forward.