No reason to tarry over breakfast and arrive at the museum ahead of crowds. A modern building by local standards. The opening rooms are very much devoted to the generations of Jung who created the collection and then donated it to the State. He was clearly a pearl fan.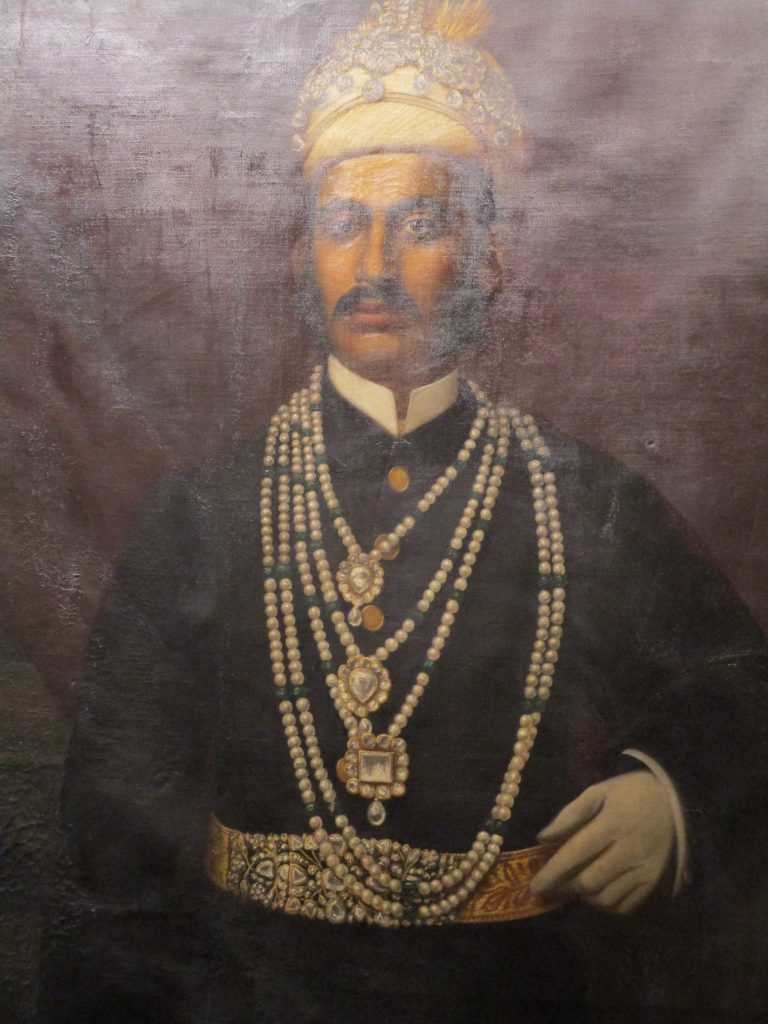 But there are earlier images of him as a child, on horseback or just sitting, which show a rather forlorn figure.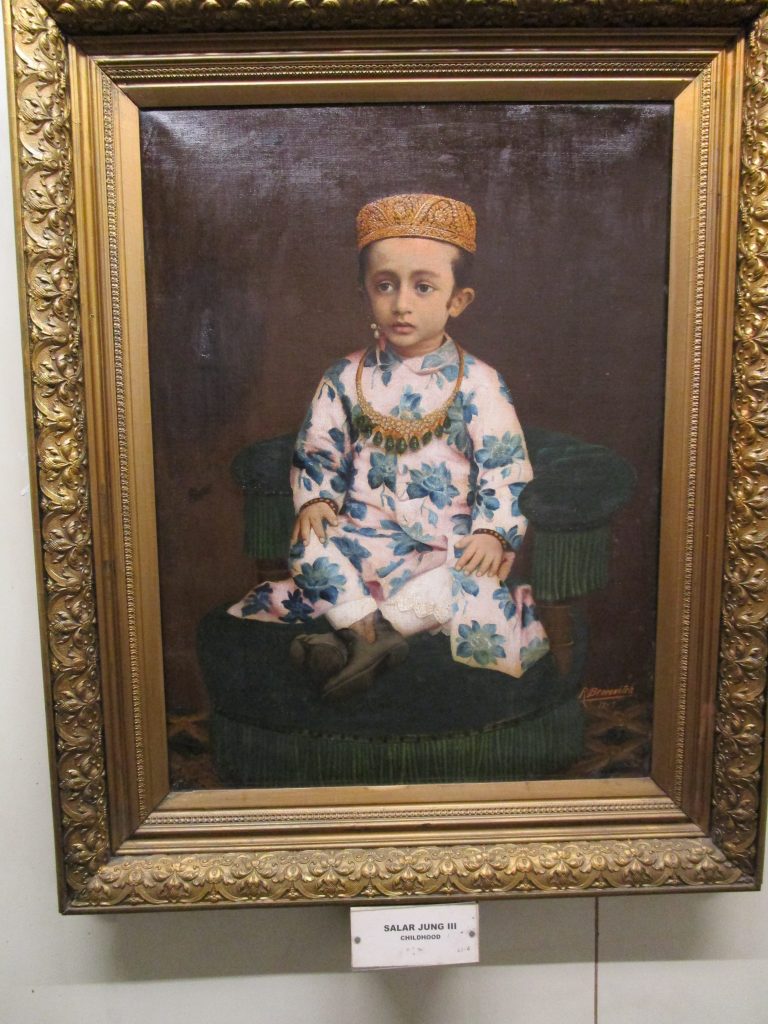 There ia an extensive collection of miniature paintings laid out by schools with God explanations.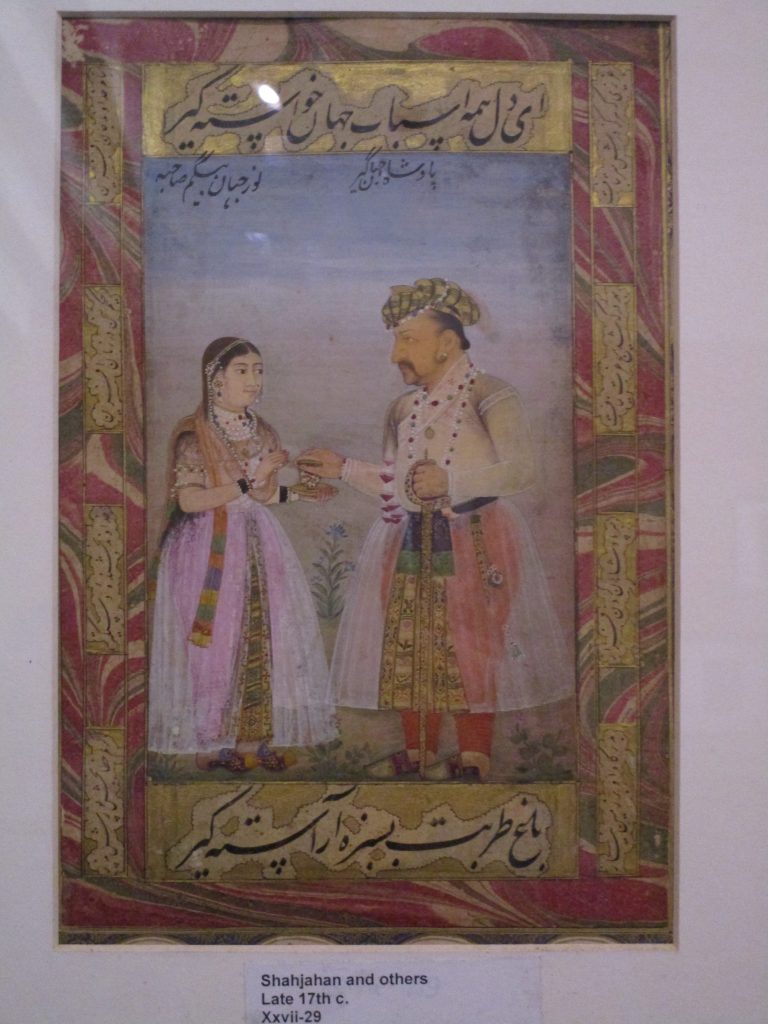 And some of the (Persian) carpets and the textiles are very fine quality.
And then in a room of mostly heavy carved Indian furniture there were two side tables of the very best quality pietra dura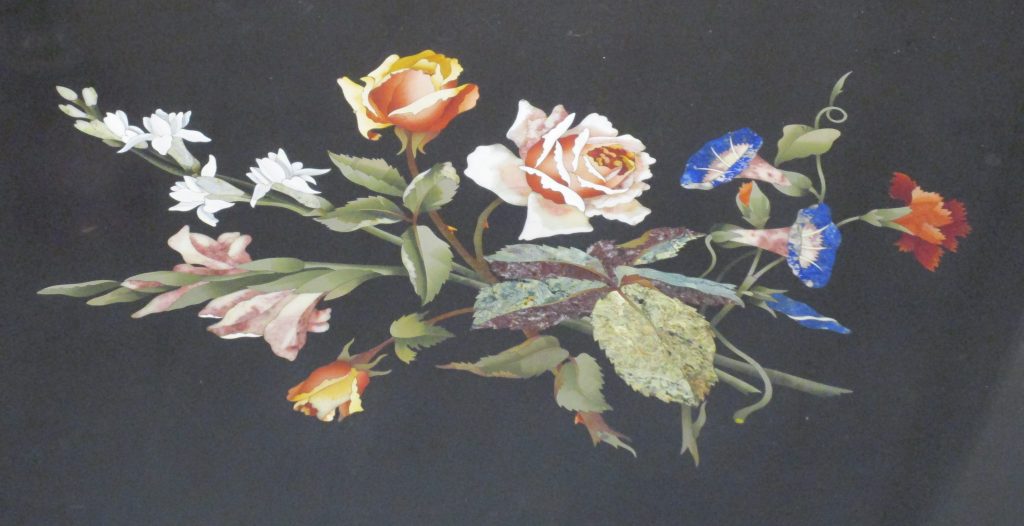 What I at first took to be a lecture hall was in fact the waiting room for a large clock to chime. It was hardly as impressive as you might expect from the size and enthusiasm of the attendant crowd.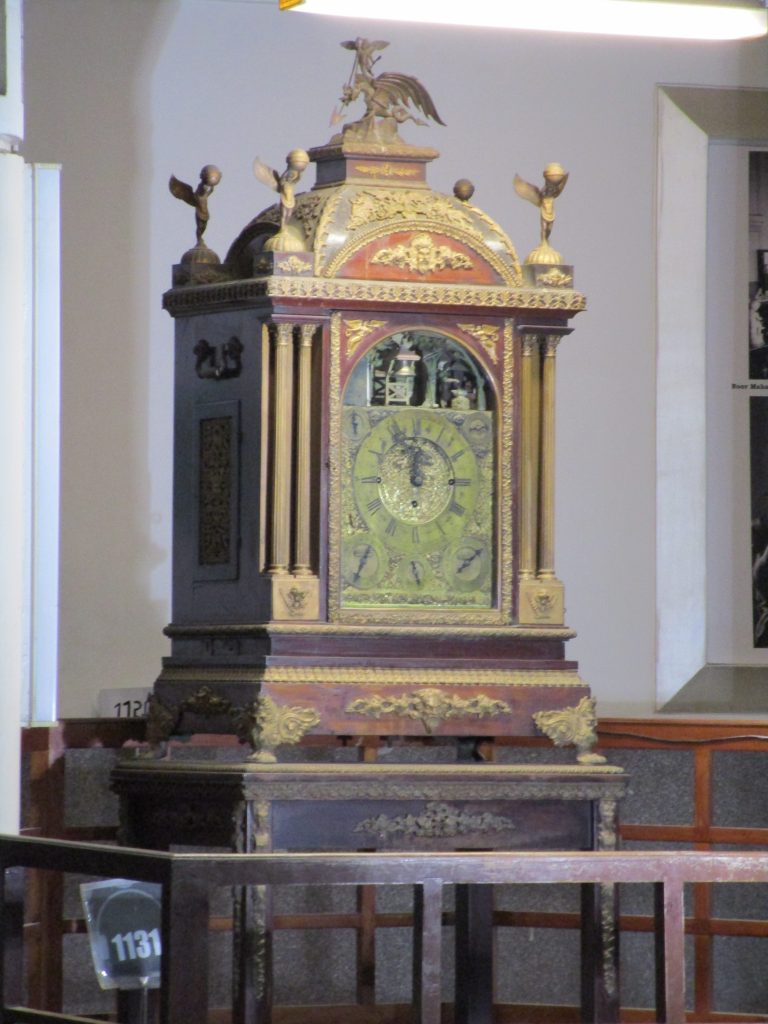 This was the first museum where exhibits were clearly and fully labelled, the infrastructure maintained and the lighting adequate.
After a samosa and a banana I felt adequately prepared for a second bout of jewellers to try and find suitable pearls. So far have drawn a blank.
Whilst walking near Char Minar I hear this rhythmic multitone banging which I track down to a small shop tucked away. Men are beating out sheets of silver foil to be used in cooking. Another is packing it into sealed sleeves. He gives permission for a photo. It must be hard work using maybe 1lb hammers all day.
I am recommended Paradise as the place to go for biriani. Turns out to be not so far away. Also my source tells me that contrary to what others have said, Golconda Fort is open tomorrow despite being a Friday. I had been feeling frustrated up to then at missing it.
Back at the hotel, writing up the blog is agonising as WiFi is so slow and sporadic.
The biriani in Paradise is better than Bawarchi the night before but there is a lot of rice and the chicken has been cooked almost to oblivion. The sweetcorn soup I enjoy though, Chinese style with egg poached in it.