Breakfast turns out to be very good here. Organic apple juice, scrambled eggs bacon decent coffee fresh bread and of course lots of patisserie.
It turns out that anyone over 65 travels free on buses trams and metro. Its proving hard to spend money here, given that all state museums are also free to over 70s.
A tram and a bus get me to the appropriately named Heroes Square. It is enormous and probably served very well for soviet style parades in the past.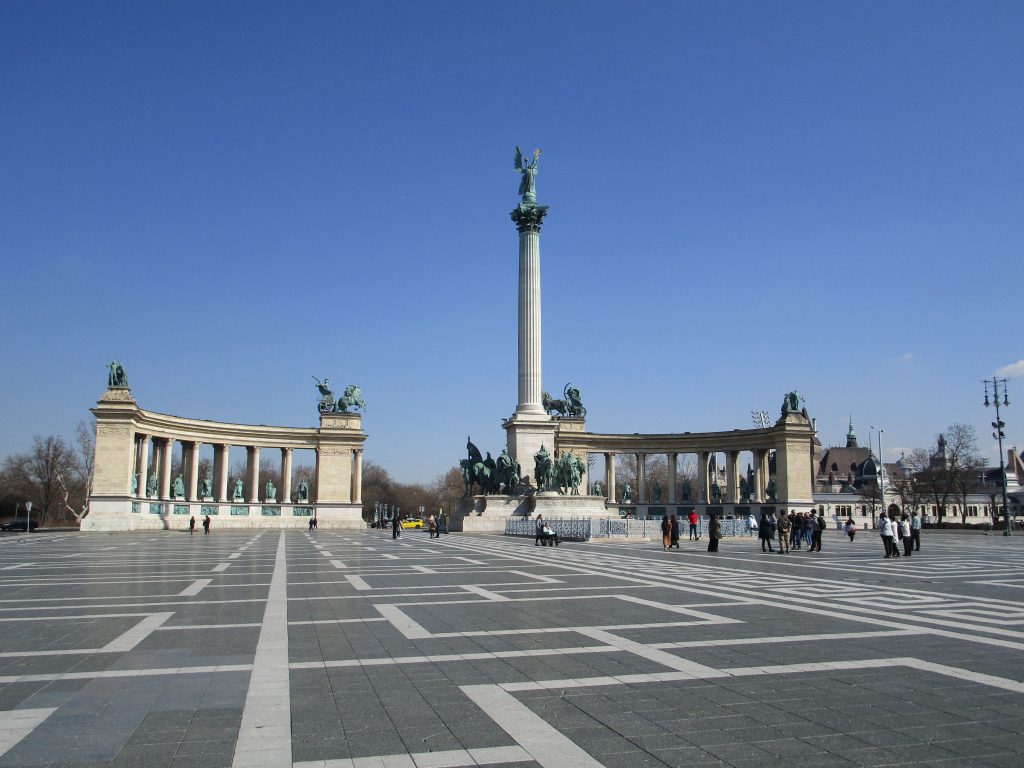 The main feature is a collection of green moustachioed warriors. Wonder what they would say or do about all the schoolchildren draped over the base. Probably slice off the odd ear.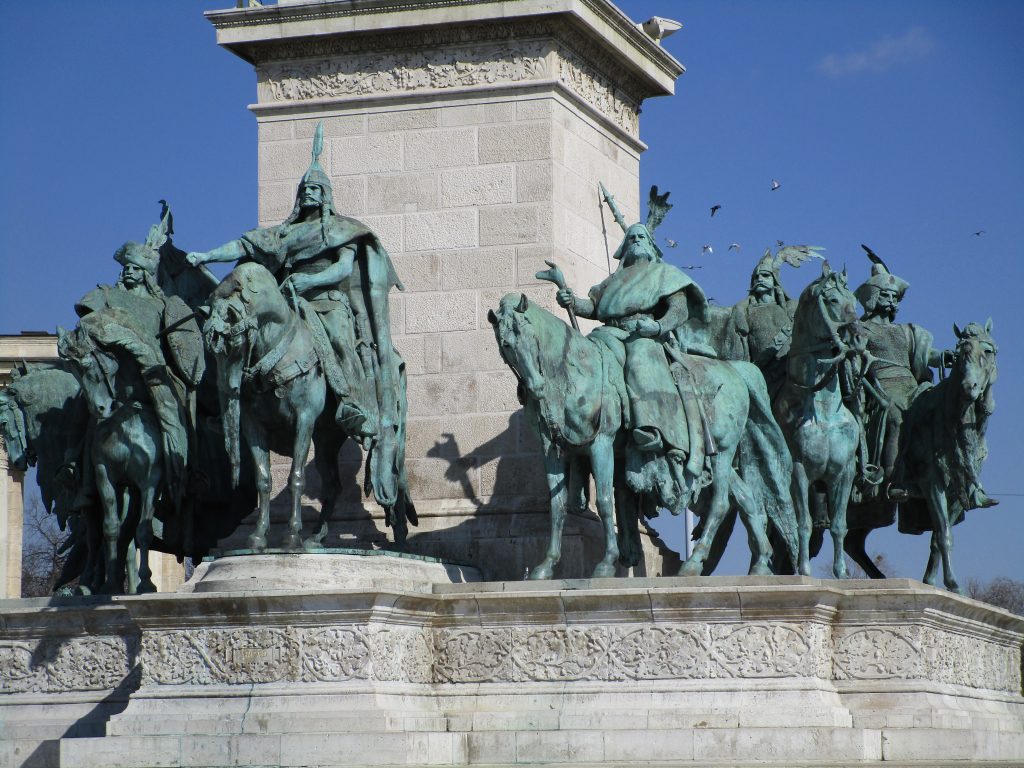 The bright sunshine gives me the chance to wear new sunglasses. Not entirely sure what they look like.
The art museum beckons, as the art centre has a very laid back opening time of midday.
It's an enormous building magnificently restored after years of serious neglect. Huge high ceilings in the main halls, frescoed ceilings and sofas to lounge on. Along one whole wall is a massive interactive screen showing hundreds of the exhibits, all of which can be tapped for more information. What I didn't expect to see was eight Venetian carved stone wellhead, mostly from 14th and 15th century.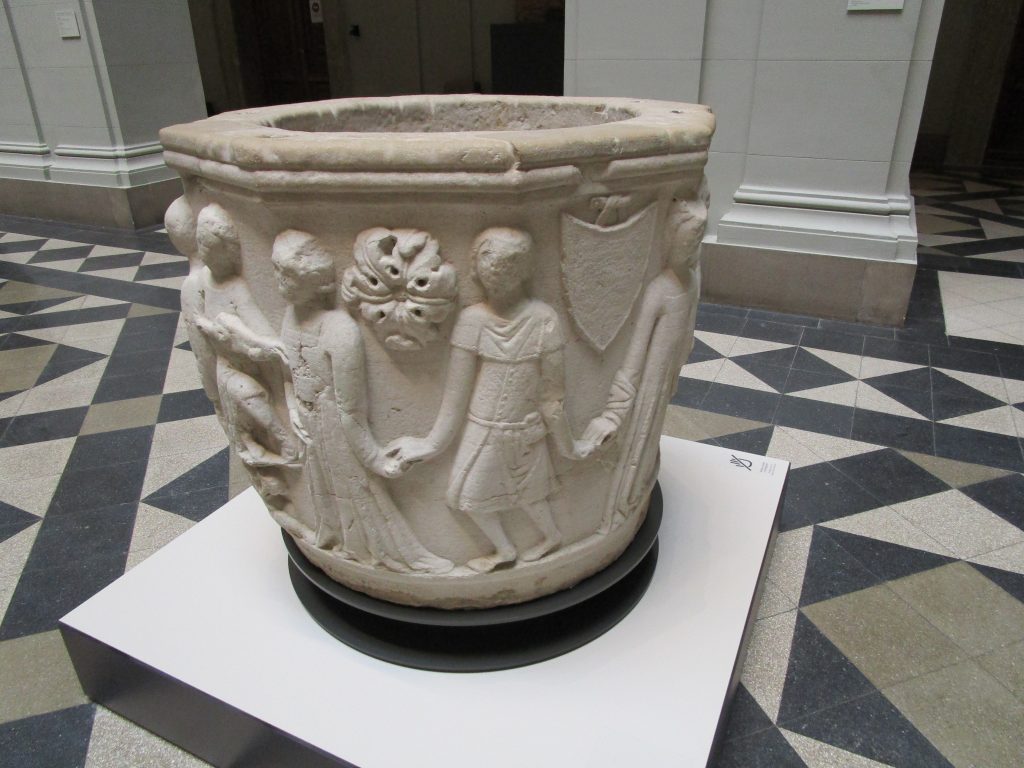 The paintings are well laid out and all have English labels. Clear categories for all branches of European art from 14th to 18th century. And some good examples of painters from Giotto to Ruben's, Titian and Breughel.
I suppose if your language is incomprehensible to all the rest of the world you have to facilitate at least one other language.
Details and curiosities catch the eye.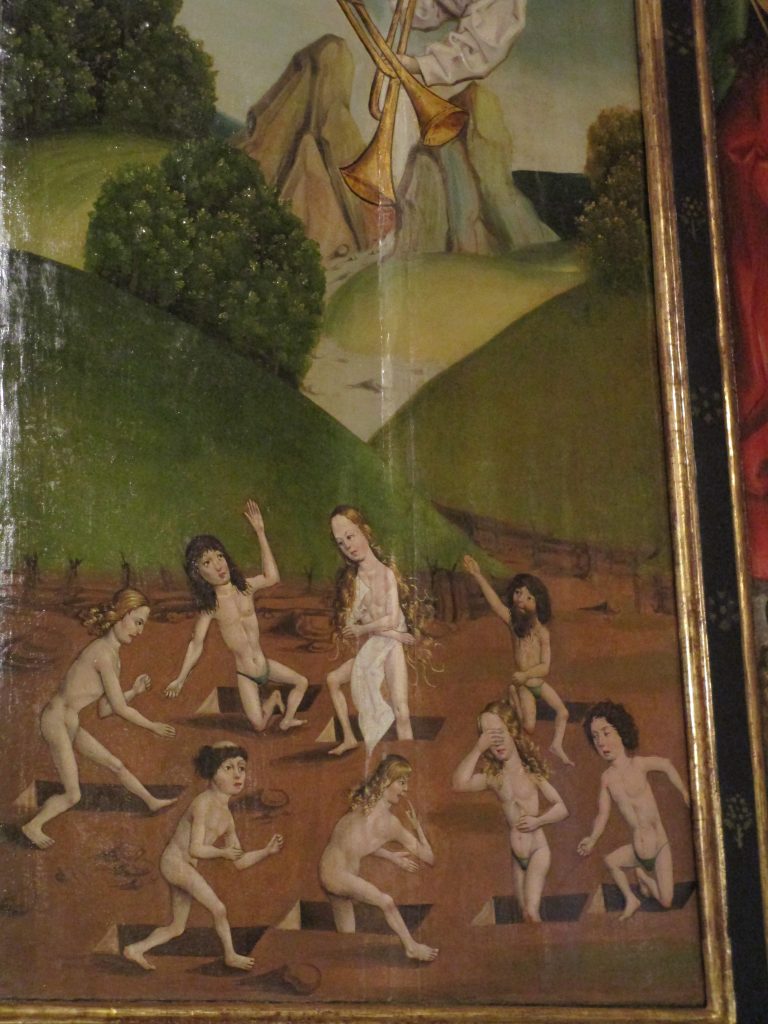 This was the bottom of a wing for a triptych, raising the dead on Judgment day. Perhaps Matisse had seen it. And this doge is a classic depiction.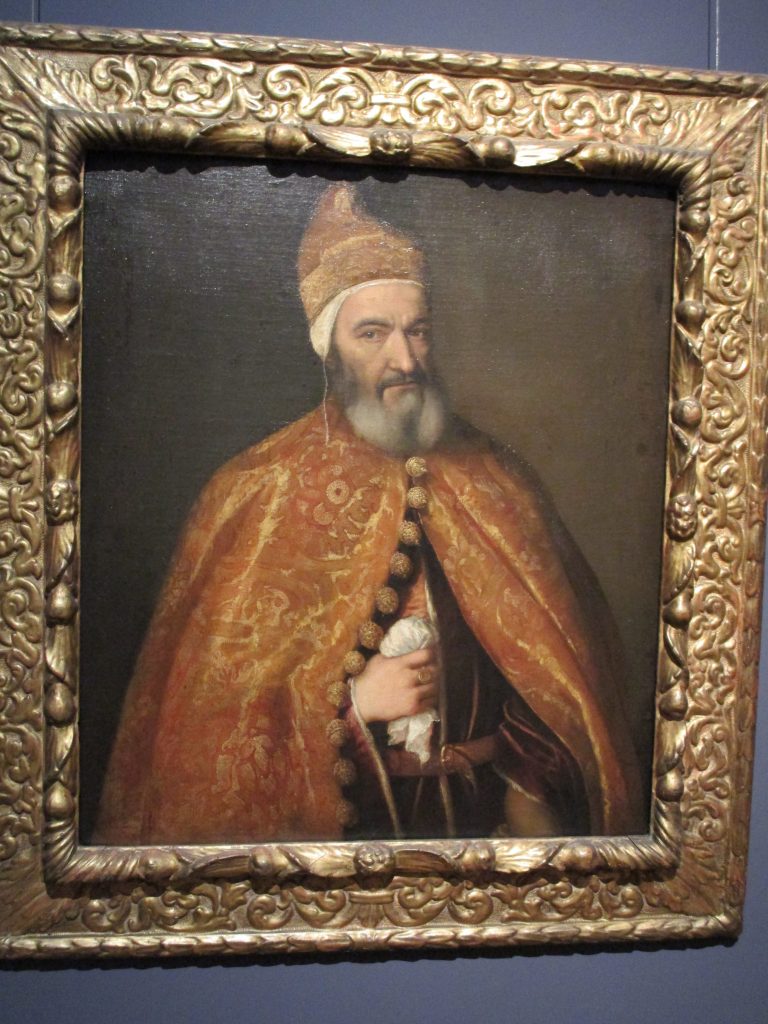 The huge Adam and Eve was hung in such a way that she is definitely having a crafty look at his figleaf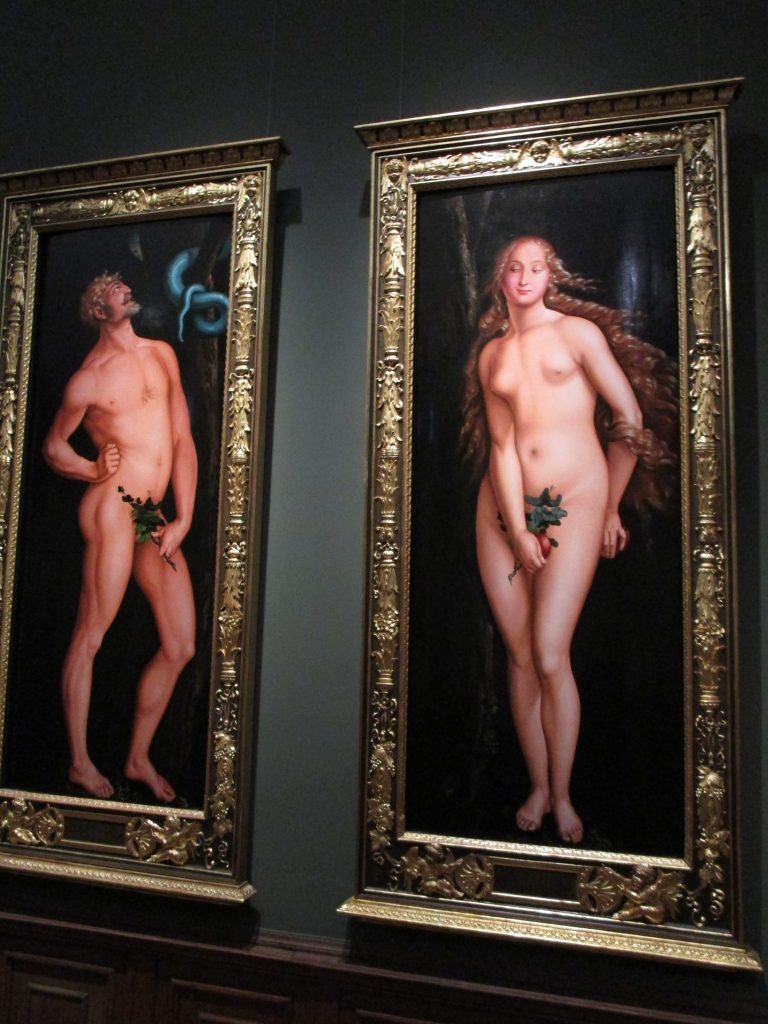 And you hardly needed to look at the label to know this is called "Sulking"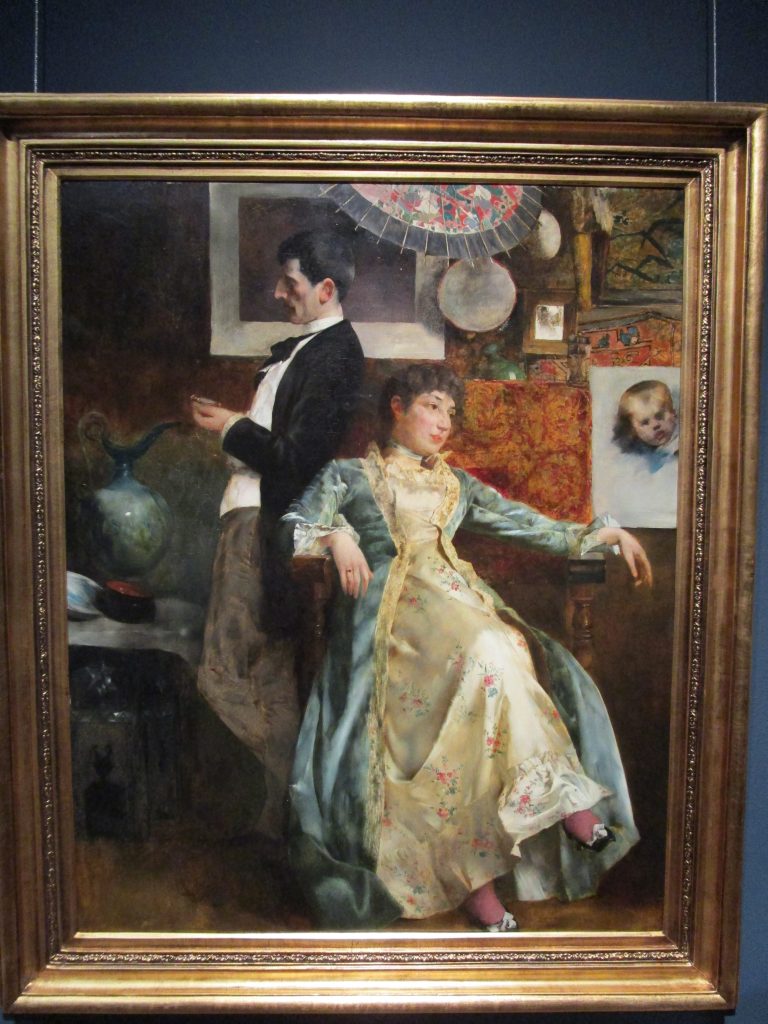 Afterwards find a bench in the sun by the edge of the square and attack one of the large green apples before heading in to the photo exhibition in the Art Centre. It is a curious fantasy photomontage set in Venice in 1943 about an old man who makes an automaton to keep him company. Set in Canareggio round the Ghetto, scenes are recognisable and the misty edge hints at fog and secret moving around. But, well-meaning as it is, it is rather slight and obvious. More interesting is a video that has been set up narrating the history of the community in the Ghetto in some detail.
Head back to base in order to get to Canon shop before 5 to reclaim the battery they have been recharging for me. Just hope it lasts a bit longer.
No videos no flash.
Spend an infuriating 2 hours trying to transfer photos to tablet. Wireless eventually works but then it refuses to save them. And cable is no better. By the time I go out to eat, feeling pretty exasperated. So go to goulash bufe of first night and enjoy green pea soup and mouflon stew.
Back at the ranch take all bits down to foyer and manage to transfer photos one by one but fast to tablet, which is a huge relief. The USB cable I bought when I suspected mine was dodgy flashes lumiescent at both ends which is slightly disconcerting not to mention eye-catching. I could sense it as people walked past in the foyer. The WiFi speed there makes a big difference.