I bought a tram ticket yesterday so there had better be. The thought of five hours on a coach is not attractive. But yes today we have trains. Though I spot a notice saying 13 March was the end of a fortnight of engineering works. Who knew?
The train is Portuguese Talgo so spacious and comfy. But the engine is knackered and our top speed on the screen is 70kph and a lot of the time more like 40. But the scenery is lovely and the sun soon breaks through into a cloudless sky.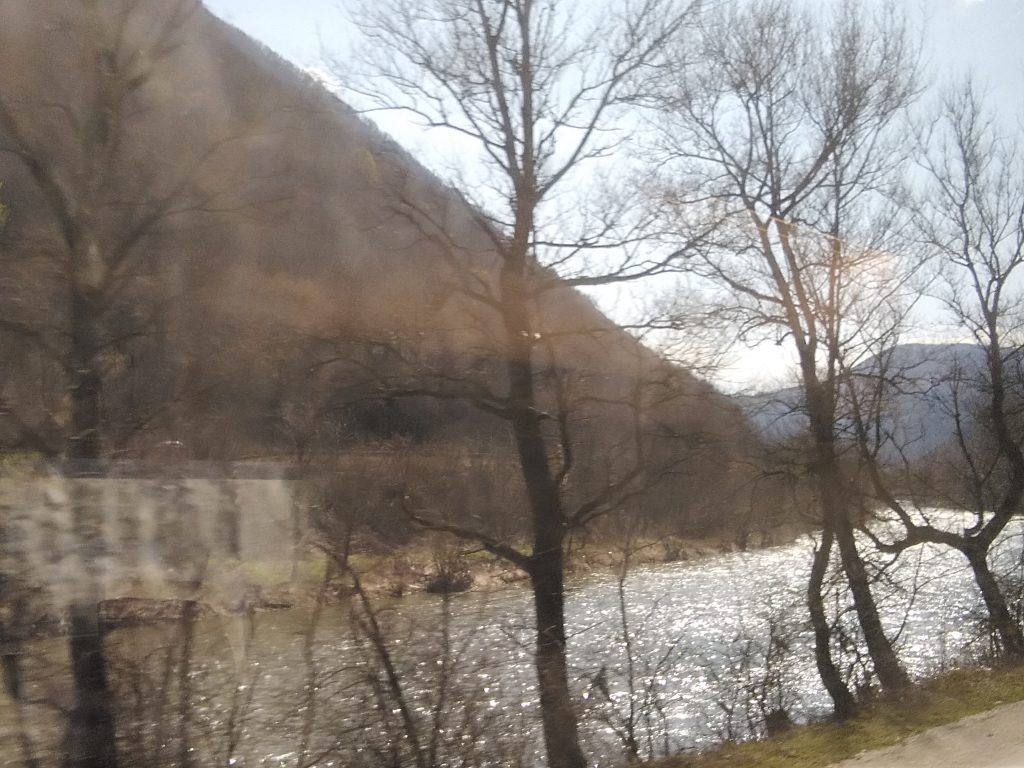 We arrive only half an hour late and outside the station the guy from Good Host Banja spots me and he and his mate Stefan take me to an apartment the other side of town. The bad news is the authorities have ordered a 6 oclock curfew on all restaurants and shops shut by ten. So after showing me the ( very tidy) flat I need to find a restaurant before five. The place they recommend turns out has shut up the kitchen but the owner suggests another decent place along the river which indeed serves up an interesting dish of a chicken fillet the size of an escalope then a layer of cheese and four rashers of bacon on top. Tasty and filling- no photo. It's proving quite hard to use up the Bosnian marks in my pocket. Even with a bottle of beer, it still only cost £5.
This is definitely a Serb town. All the signs are in Cyrillic as well as roman. And no smiles on faces in the ztreet. And almost no-one speaks English.
A walk back along the river, stopping at a bakery for breakfast bread and cake, and a supermarket for crisps and peanuts,I still have a ten mark note. It can go towards the flat/taxi tomorrow.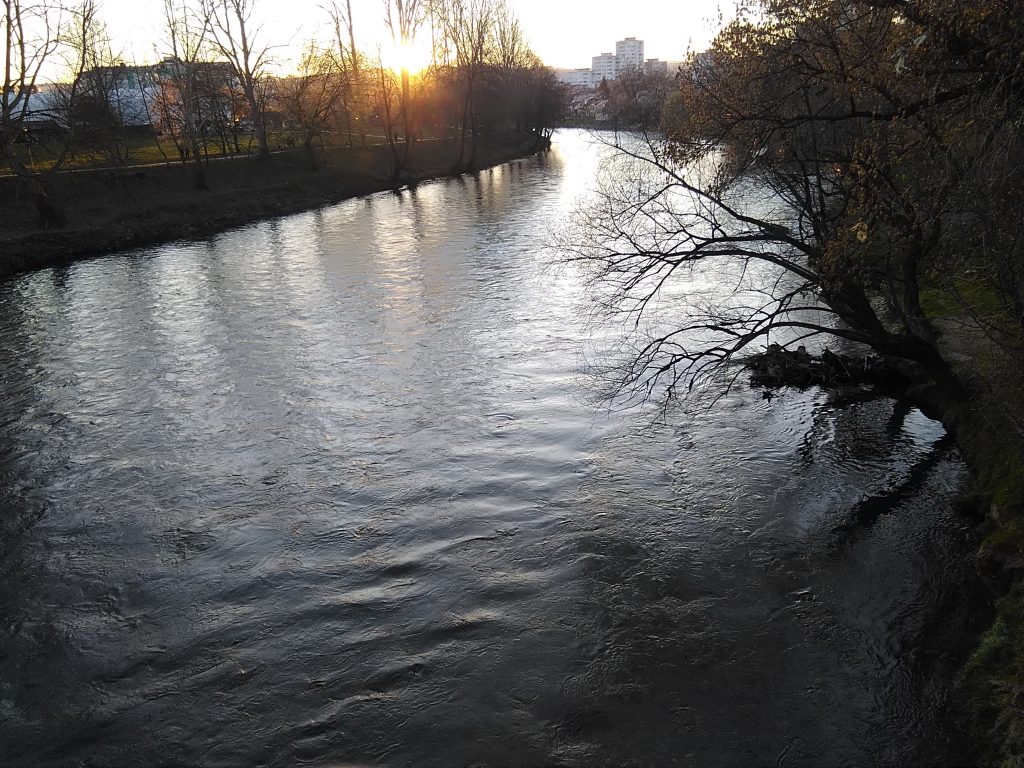 So it's 8 o'clock, up to date and I have to reconsider the whole scheme of what is to follow. Getting to Belgrade tomorrow seems clear. Internally to Nis on 18th by train. But then next day to Dimitrograd and Sofia could be problematic. If I can get that far the option of Ryanair back to Stansted is there. But at the moment Turkey seems ok to get in and I would be very sorry to miss Edirne which is bit cherry on the cake. Rather like Macchu Picchu was. I need to be flexible.
Aagh! Someone lock me up. Went to check passport was in travel trousers and found the pat of butter I thought I had forgotten to grab this morning at breakfast for tomorrow in the flat. It has been a warm day. How many different morals can you draw from this incident. More answers on a postcard.