First real taste of native pottery in a museum created in an old colonial mansion from the owner's personal collection. All beautifully presented but sadly lacking contextual information. This specimen had such a perfect look of satiation. And made by hand,not thrown. Maybe not quite right on a rooftop.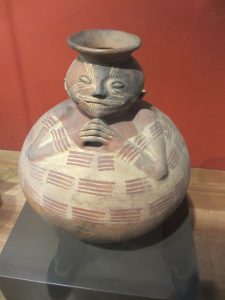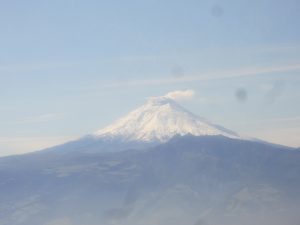 This morning took the cable car up to volcano Pichincha which is not far from the city. It's another 1400m up, so 4200 which gave me a hard hit for about 15 minutes.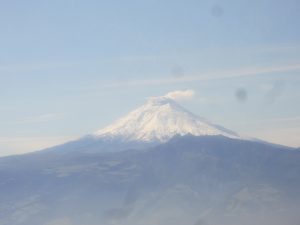 Contemplated going straight down again but it eased up and eventually be a slow two hour ramble through wild and empty hillside. A big eagle was curling in wide circles overhead until it finally dipped a wing and slid out of sight. Walking through stunted trees and shrubs I realized I was being watched by two llamas.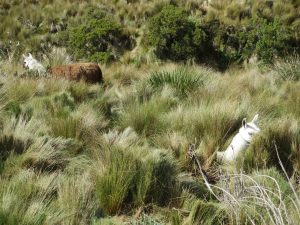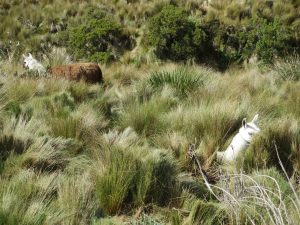 A bright sunny day gave a clear view of Cotopaxi some 70kms away. In fact when I finally got back l noticed I will have to slap on a lot more of the factor 50 next time.
I stopped by the craft market to look for the man selling "old" pottery I'd seen the day before. There were similar pieces in the museum and I could better judge what he had. There was a tiny clay figure different from the rest and it is now awaiting travel to Europe. Well I think it's genuinely old.
Had a very homely meal tonight instead local cantina suggested by hostal owner. Barbequed slice of meat, rice, lentils and salad and a bottle of Sprite. Ended up sharing the table with family of five quitenos. Discussed recent incident in Cuenca where a passenger upstairs on a city tour died going under a bridge- he was standing up taking photos. Dangerous business photography.
ownerer