Manage to extract a kettle for the room which means proper coffee.
The Fort is not far away but the entrance looks like it is rather uncared for. Bit of a trend developing. The site overall is enormous. We drove along at least a mile with the walls on our side.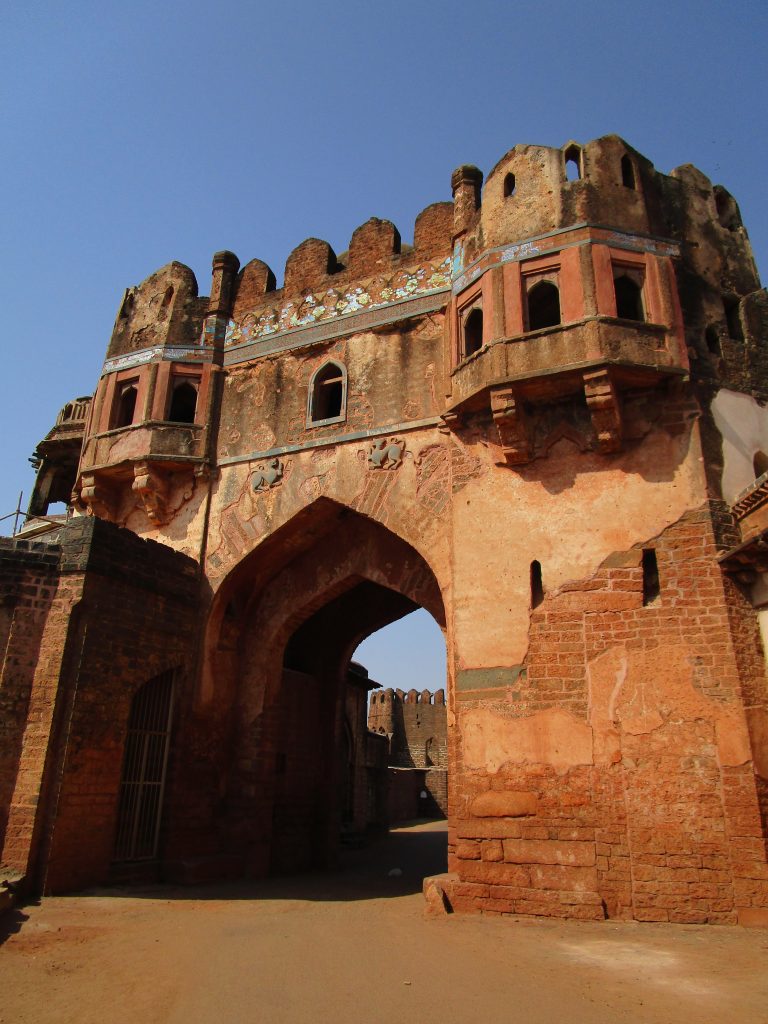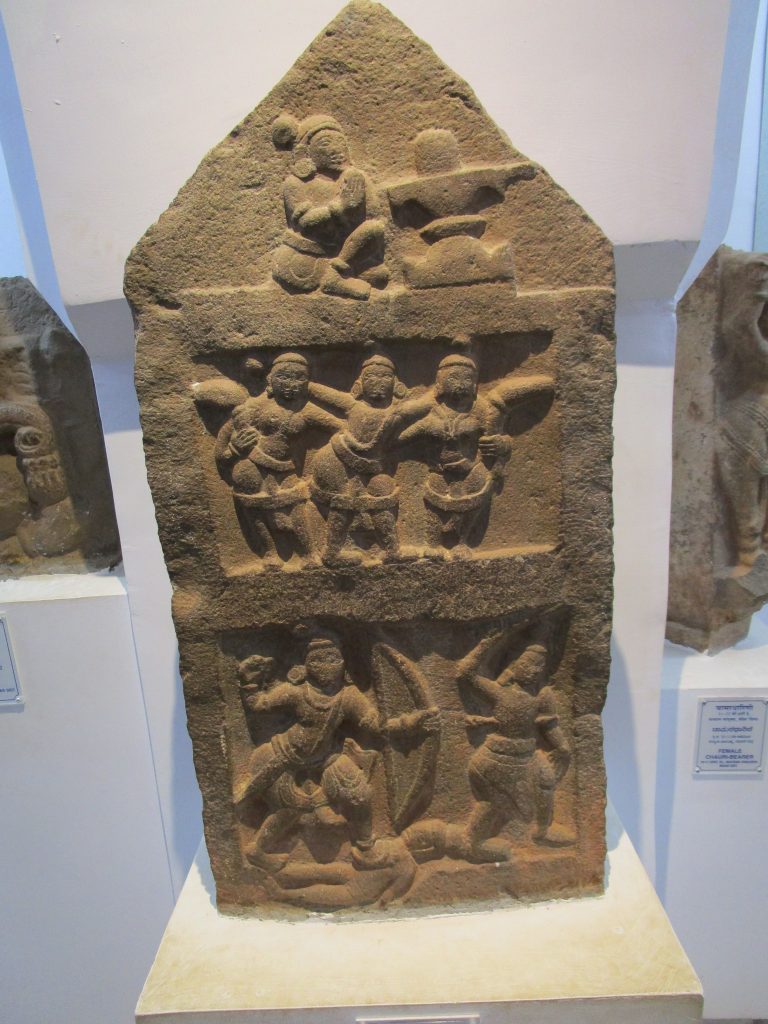 And that is virtually all there was to see. The Throne Palace had obviously been a very long time locked and others on the list were just nowhere to be found. Wandering out in the great dusty expanse of the Fort as it became hotter and hotter was not an attractive proposition. I did spot a couple of good sherds, one with red slip decoration the other the rim of a pot with a flange for tying on a cover.
Fell into conversation with a young couple who both spoke excellent English. They had driven on a scooter from Hyderabad for the day. Well-educated, well-heeled, totally unlike everyone else I've met in Bidar. I've actually had people glaring almost threateningly at me. They were heading off to the gurdwara and I to the old Clock Tower down the road. It's a large round fat Islamic brick chimney, now with a clock perched on top set in the middle of a crossroads . You can't climb up it anymore. Head back to the hotel before it becomes too hot but not before acquiring watermelon and bananas.
Later on I head back here as it is one of the main quarters for Bidri ware craftsmen. Go into a couple of shops to watch them gouging out the channels then hammering in the fine silver thread. The second workshop is more interesting as he speaks good English and his father opposite has been to Germany several times for promotional government trips. He has a picture of him being awarded a gold medal by the Minister for Culture. I buy a piece and then he offers to show me upstairs. It's astonishing a small crucible furnace for melting the aluminium and special soil they collect in the Fort that gives the black coating which is then sgraffitoed to allow for the inlay
It's operating at about 800 C, resting on a wooden floor. Charcoal heated with a pump attached.
I go over afterwards and speak to father for a little. He is obviously proud that his two sons are following him so successfully.
Feeling that I have actually achieved one of the goals set before coming out here. It was a reason for coming to Bidar. What I hadn't appreciated was how heavy the vessels are, thickly cast and not always to a good standard. Limited what to buy.
I haven't had a proper meal since Friday so lonely planet recommendation for a place down the road has me all geared up. Its a bit of a dive, dark drinking den and signs everywhere saying 5.5% service which is new. Eventually get a boy who speaks English and explain I want a veg korma not spicy and egg biriani. When it arrives the biriani appears to have been made yesterday and the korma is red hot with chilli. Get him back and have discussion about the inherent nature of korma ie mild definitely not spicy and didn't the chef understand when you told him not spicy? Goes away and comes back five minutes later and offers me a taste of version 2 on a spoon. It is boiling hot, like you get from a microwave and I have to spit it straight out to avoid damaging my mouth. In fact I realise later that I have scalded my gums at the back of the incisors.
I'm feeling pretty angry partly out of lost expectation and partly because I still haven't had a decent meal