Or as it is known locally CSMVS. Its the Mumbai V&A cum British Museum in a suitably ornate and solid building. And the gardens are a surprising haven in the centre of this noisy and polluted city.
CSMVS gardens
The hall is thronged with hundreds of primary school groups all in immaculate uniforms and sounding like a murmuration of starlings.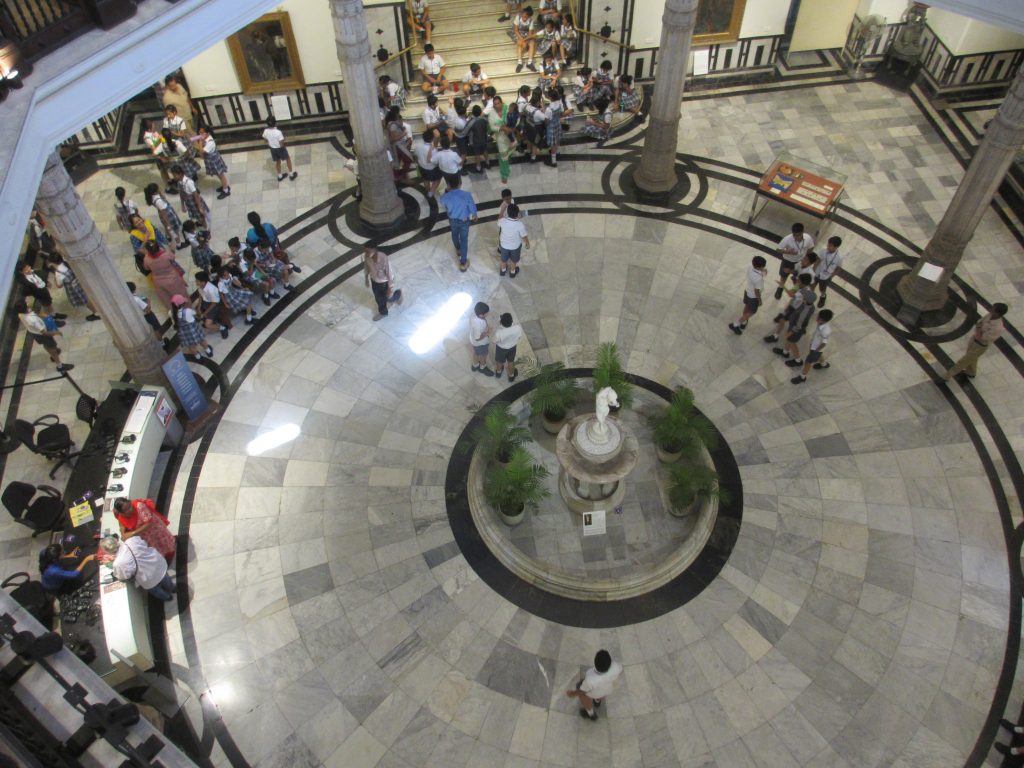 The shop is a bit of a goldmine. A really good book on miniature paintings and some elegant notelets.
I end up drifting back to Bagdadi cafe for dal and rice. Am touched when waiter asks me where my friends are. A simple pleasure to know that you have made a contact with other people, however slight.
Dinner is taken in a rather scruffy cafe doing (very fresh) kebabs. On reflection we should have gone back to the Delhi Darbar. Heigh ho!
Ian has located a set centre that is on the way back which yields spicy sev barfi and some penda.