In a restored villa in an erstwhile very rich Quarter is Budapest's version of Baron Horta's house in Brussels. Gyorgy Rath was an avid collector of Secessionist objects. From the moment you enter the hallway you are surrounded, immersed in the elegant flowing lines.
Rooms are divided either into functions-dining, sitting – or countries – France, England Austria. There are two women reading magazines but otherwise I am the only visitor.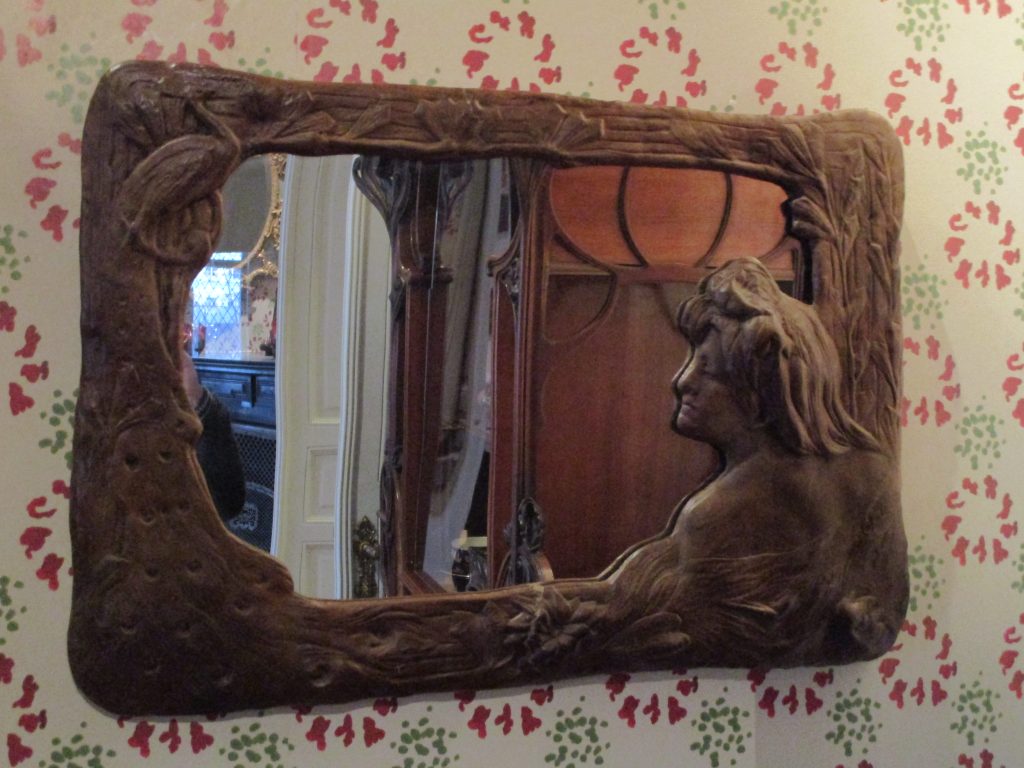 And not just pots to take in. This mirror is a mixture of wood and leather.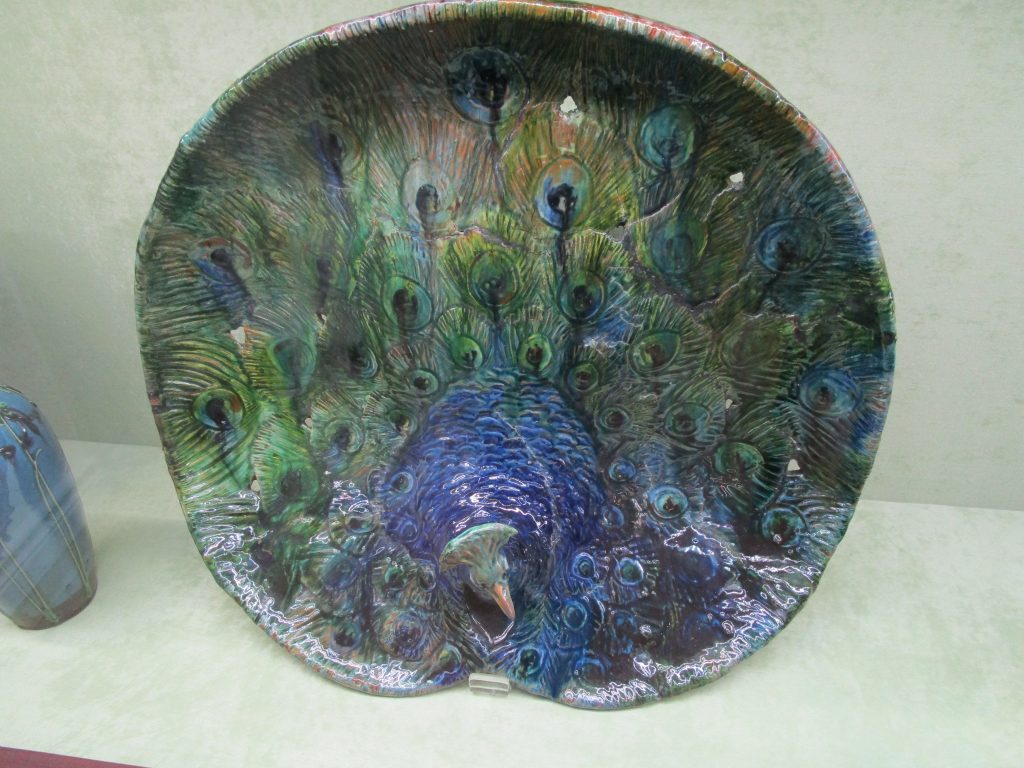 This peacock dish is 3D and the glazes flow out in radiance. The bowl with ladies doing their hair is more restrained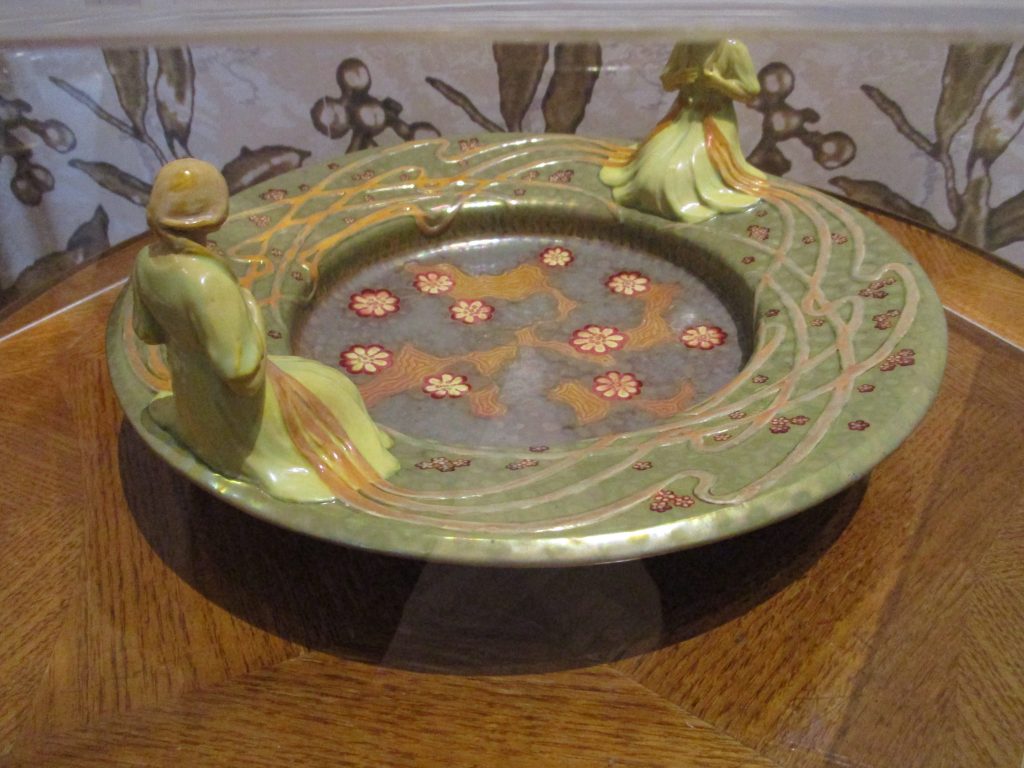 Nothing is cluttered up with labels, making it more of a house than a museum. I was given the complete illustrated catalogue to use, instead, which worked very well. References to William Morris but his actually work didn't feature. There was a red on white jug by Walter Crane. But no sign of de Morgan.
There were also cases of glass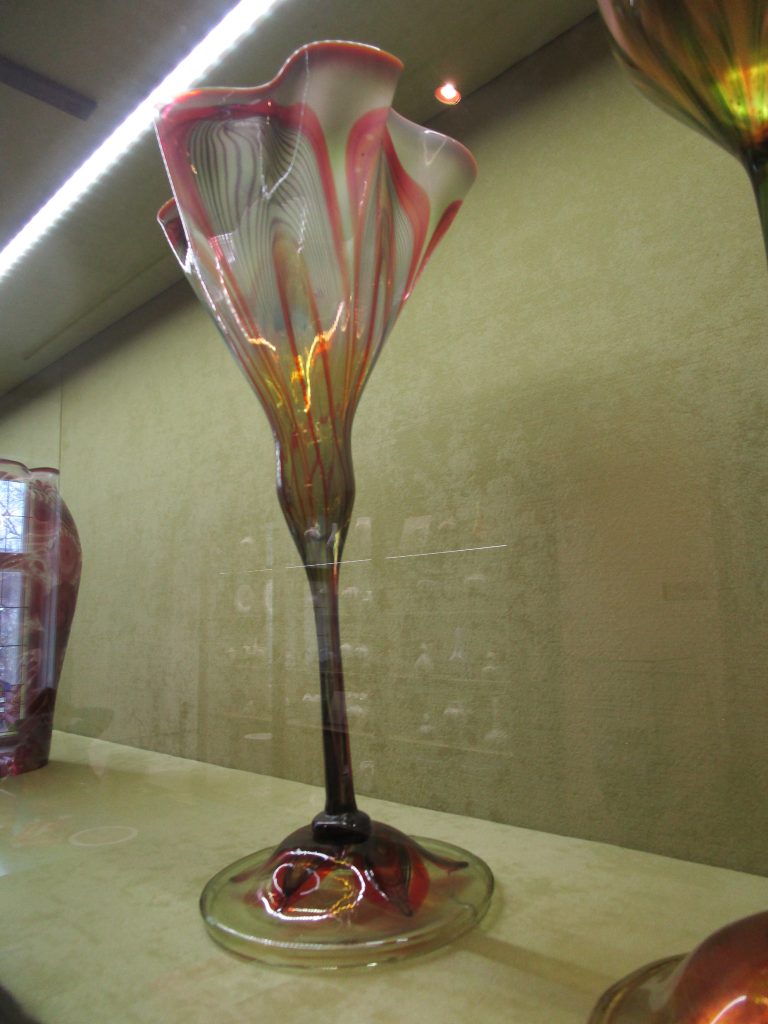 By the time I left the rain had slackened off, which was a relief. But still lots of large puddles to avoid. I hopped on an old tram that runs along the bank of the Danube past the parliament building. Very grandiose.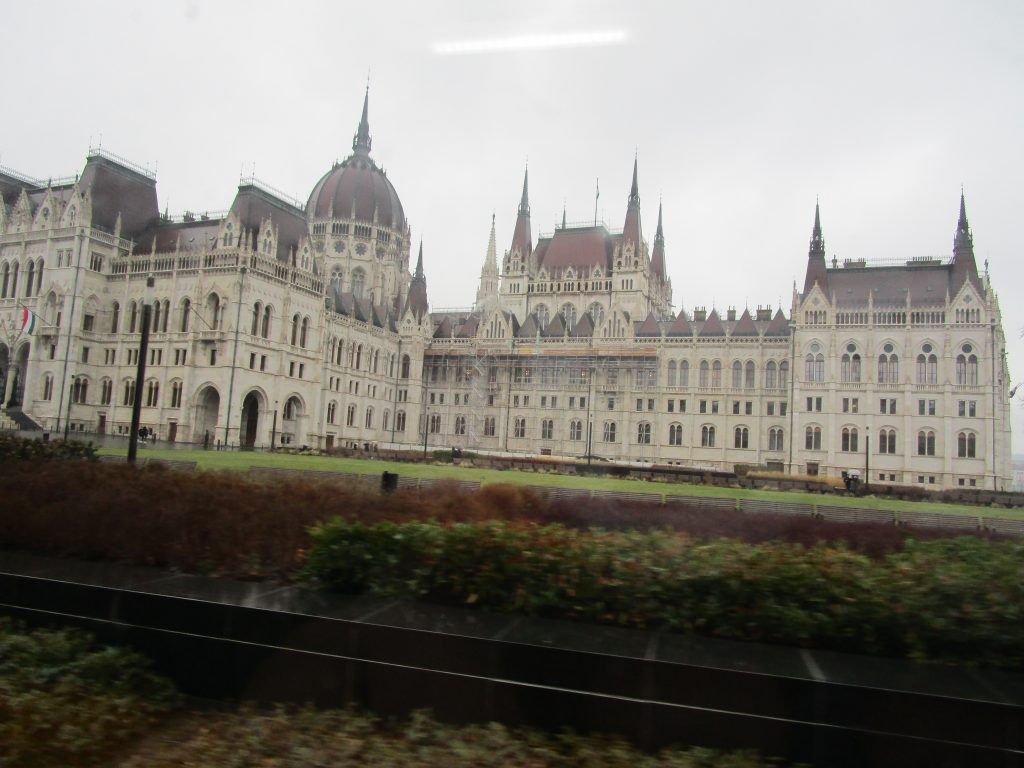 I read somewhere it was modeled on the House of Commons. Where I got off lower down was suddenly very much more of the people and less Disnet. Woman selling flowers on the street, buses mainly crowds hurrying past not strolling. A number 4 took me back closer to the antique shop by the synagogue where I had had a long talk about pots with the owner. He had a couple of Mickaul jugs that I wanted to reconsider. But he wasn't there and the jugs didn't really jump at me. I have better at home.
Decided supper was going to be restaurant next door to hotel-Fule Mule sounds like stupid donkey but actually is nightingale. So Friday night I'm eating duck soup with matzo ball and then cholent with roast goose leg. Quite filling.
Alarm set for 6.30 to have breakfast and catch 9am train to Ljubljana.