The alarm set fot 5.30am for a (very) early start to go round the old Sassoon Docks nearby where the daily inshore catch is sorted unloaded and bought by the women who are the wholesale merchants. They are the power and the money. Though the fishermen are also rich. An astonishing variety of fish of all sizes is disgorged onto the quayside in a maelstrom of bodies rushing around the Quay with huge baskets of fish or buckets of ice. We are continually in the way and quite rightly brushed aside with a delicate flick on the arm and a muttered "sala". What is the point of a bunch of gawking foreigners? The fish is shipped out pronto all over the region and even as far as China.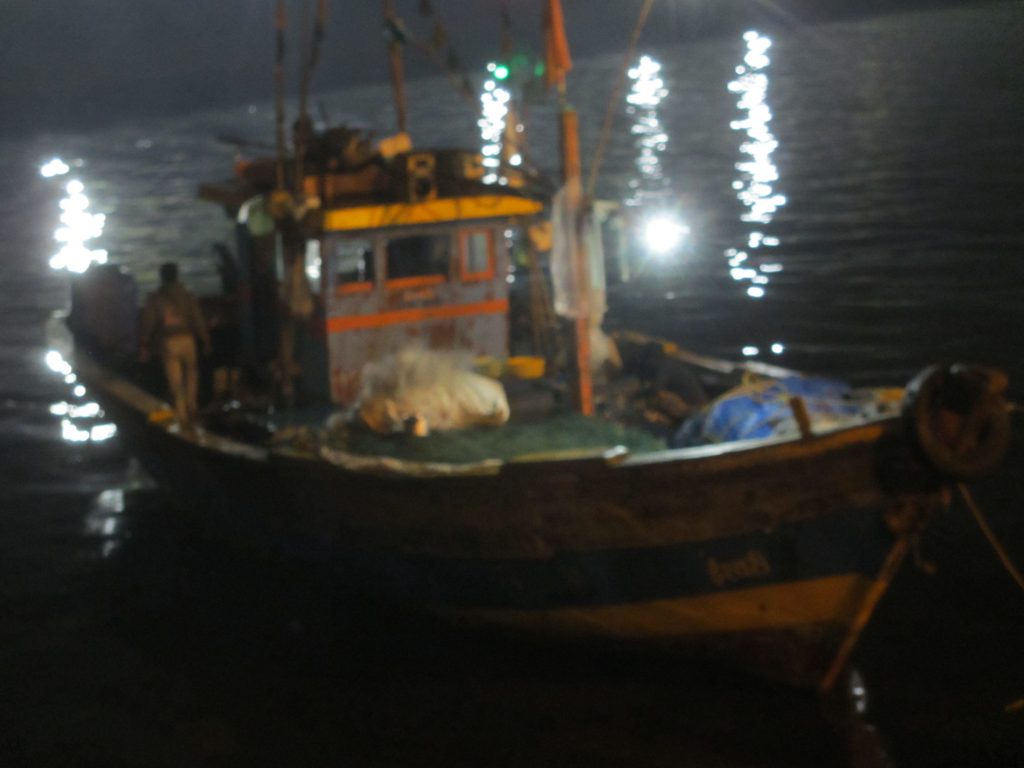 The boats go out for a day or several days depending on the size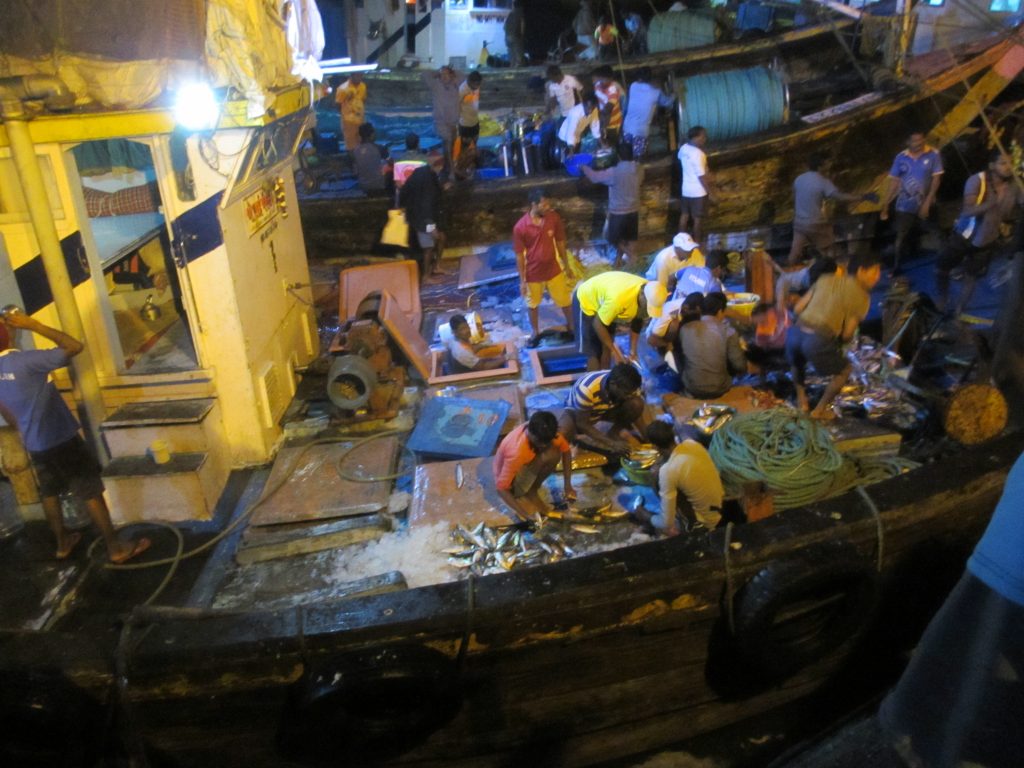 After that it all went downhill rather, traipsing around in an almost deserted city looking at men sorting newspapers for delivery to shops, a very narrow fruit and veg Market where we really got in everyone's way and a flower market where there were lots of cut flowers, mostly hothouse roses and wallflowers used for making temple wreaths. The guide rather lost our attention, initially by telling us how much she disliked cricket, and then by invariably slurring the punchline of her anecdotes. We spent 45 minutes on the coach driving back through rush hour just in time to get breakfast.
Seven of us decided a trip to a Bollywood studio plus dance workshop did not appeal in contrast to the chance to go and watch England Ladies play a warm-up in the Wankhede against India A. On arrival it was hard to make out the correct entrance. A uniform opened a door and asked England? Thinking he meant Where you from I said yes. It was only when we were shown into their changing room that the misunderstanding became apparent! A very polite coach ushered us out and we joined the three other people sitting watching in the 33000 seat arena. We spent an agreeable few hours watching, chatting and eventually cheering the girls loudly as they squeaked home with two wickets to spare. During the last over a trail of teenagers and a few adults from Bristol trailed in. They were on a cricket tour from Gloucestershire and their leader was Glos over50s captain whom Phil has been trying to contact! Cricket makes for a small world.
In the evening we resolved to try a different restaurant, Leopold Cafe, which was very grand compared to Bagdadi. Food was good, less messy to eat as forks were provided and if we hadn't had alcohol not so hugely more expensive.
Big day tomorrow, our first game. Looking at the satellite map it will be a far cry from the original promised venue. The maidan is a long strip of municipal pitches all butting up to each other. So a game at your back as well as your own. And of course no sightscreens. And traffic hurtling past.
Cricket in the raw as experienced by the natives. A far cry from Dean Park.